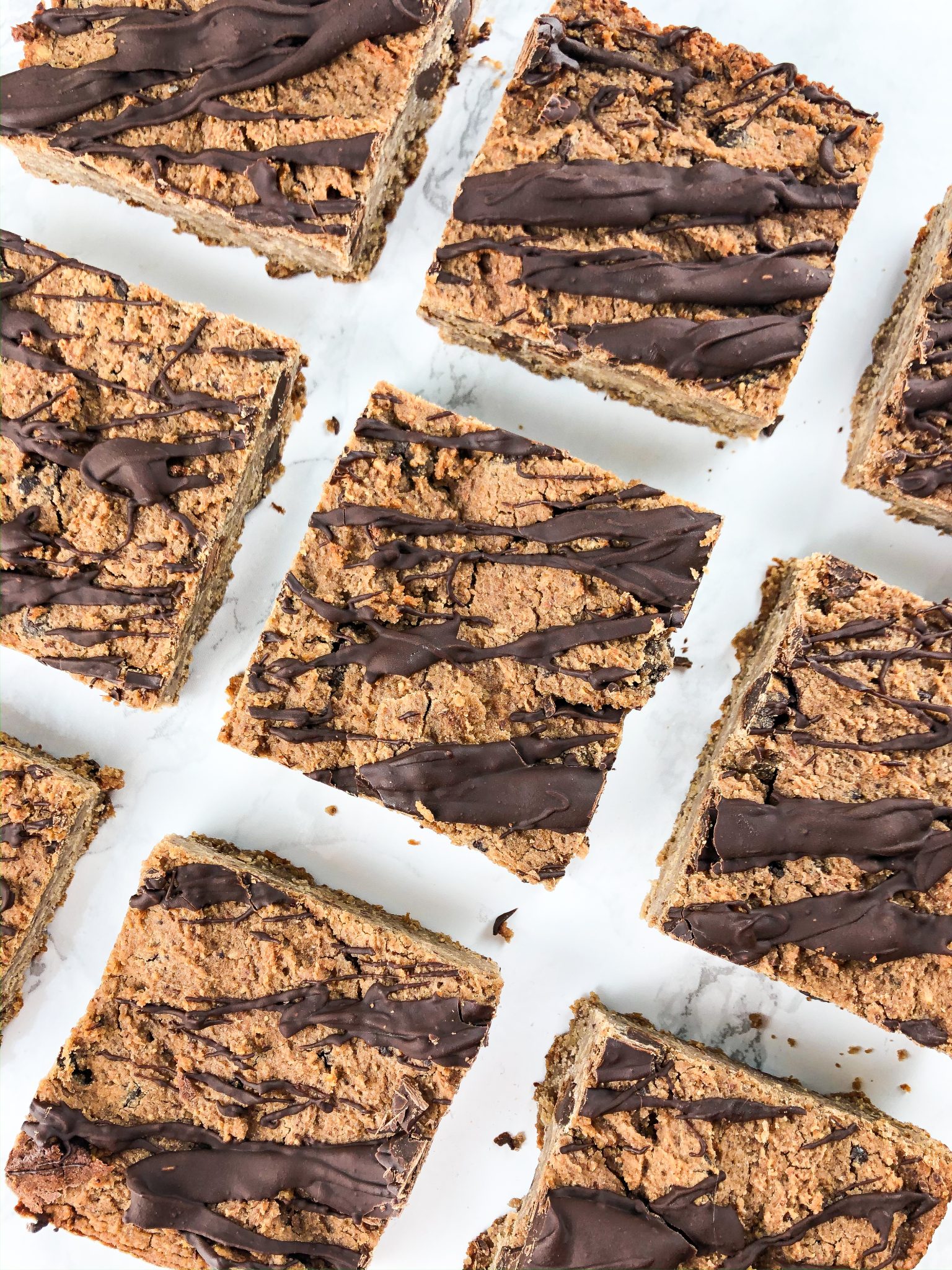 Ever have a sweet craving, but you're trying to eat healthy so you don't know how to satisfy it?
I find this happens especially around the holidays when sugar is EVERYWHERE!
Enter these Gluten-Free Peanut Butter Chocolate Chip Blondies!
They're made from garbanzo beans, healthier sugars and a couple other simple ingredients.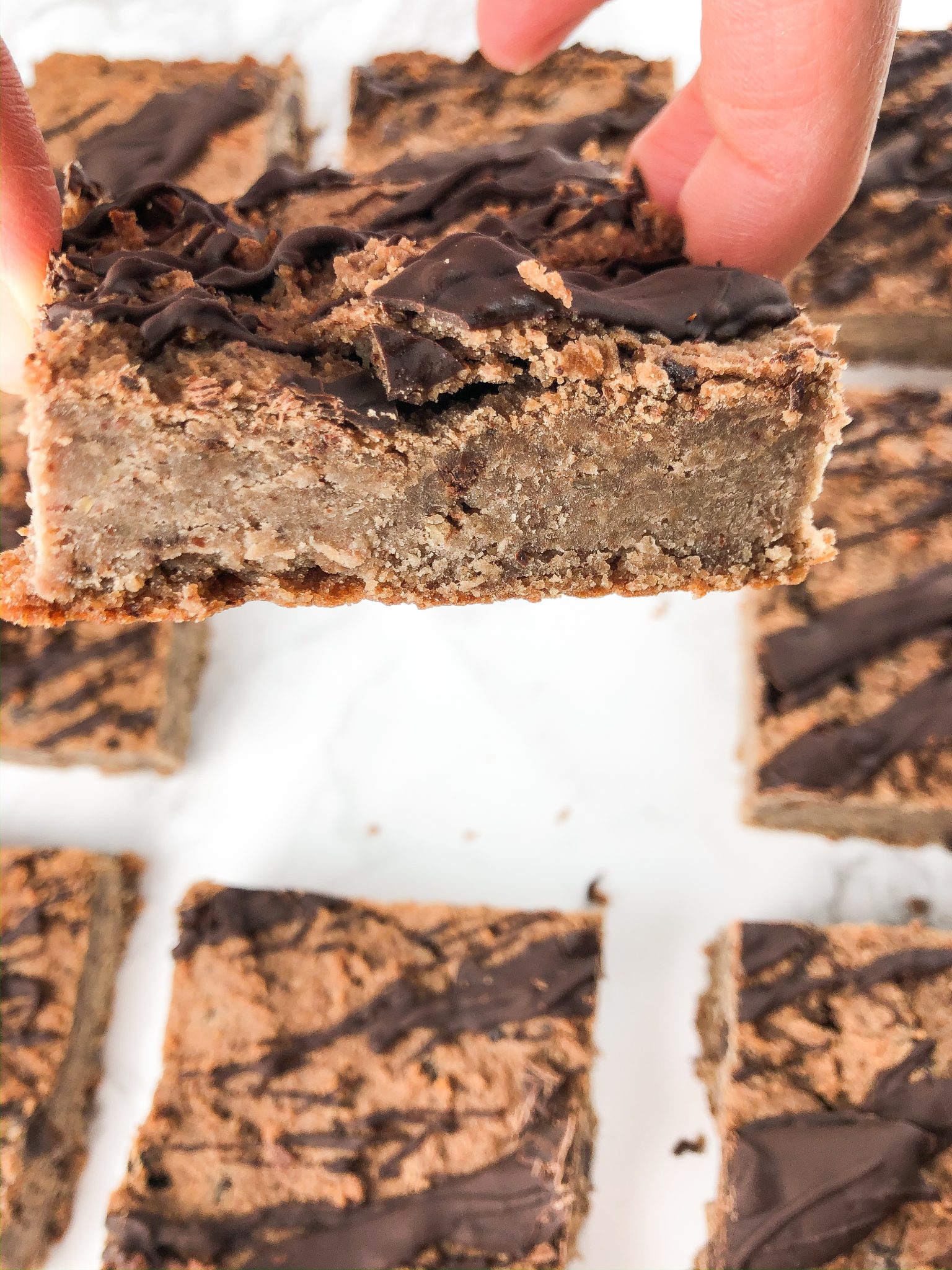 Dessert with Health Benefits
One of the reasons I love eating plant-based is because even desserts can be good for you!
All of the ingredients in this yummy dessert are easy to digest and won't cause a sugar crash.
I love making desserts from beans.
You can't taste them at all plus, it adds protein and fiber that will fill you up so you won't eat the whole pan!
Beans have even shown to help control blood sugar and reduce belly fat.
One study showed that adding more beans to your diet works better to reduce belly fat than restricting calories.
If you're a chocolate fan, definitely check out these Any Bean Brownies.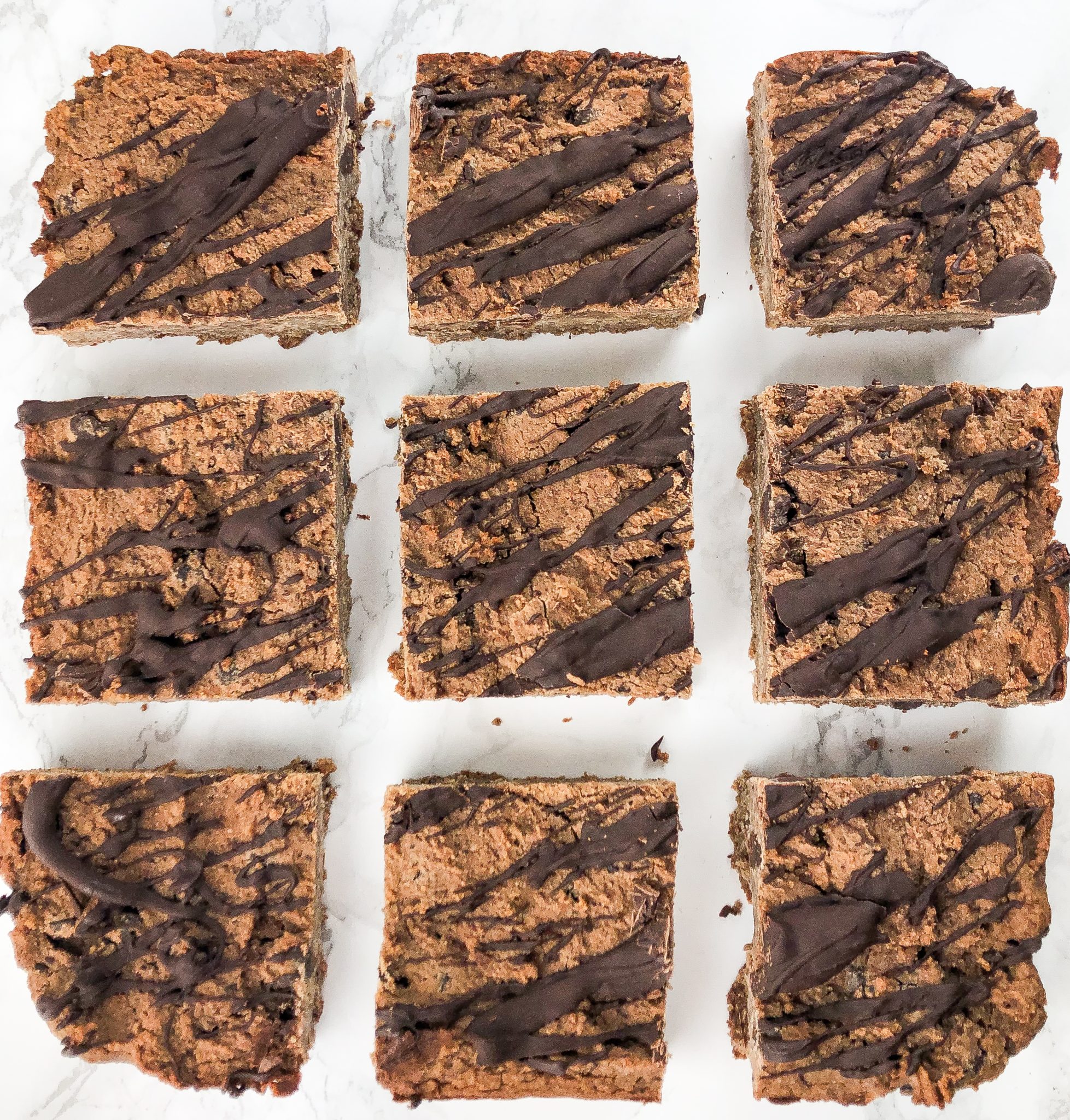 Substitutions
These vegan blondies are so easy to make. All you do is mix the 7 ingredients together in the food processor.
If someone in your life can't do nuts, you could always make these with tahini, sunflower butter or another nut-free butter.
The almond flour can be subbed for another gluten-free flour, like oat flour. If you eat gluten, spelt flour will also work.
Dark chocolate chips are best. Make sure to read the ingredients. There should only be a few and no milk powder. You could also use unsweetened chocolate chips if you wish.
I hope you enjoy them as much as we do!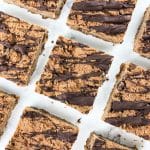 Print
Instructions
Preheat oven to 350 F. Line a 9x9 baking pan with parchment paper. In a food processor, add the beans and pulse until they're broken up. Then, put in the peanut butter, almond flour, date or maple syrup, baking soda and apple cider vinegar and process until everything is mixed together well.

Stir in the chocolate chips. You can also pulse a few times in the food processor. Then spread the batter evenly throughout the pan. Top with a few more chocolate chips if desire. Place it in the oven and bake for 25 minutes. When it's done baking, allow it to cool for 15-20 minutes before serving. Store leftovers in the fridge for up to 5 days.