These Mushroom Meatballs are packed with nutrients and plant protein. I guess I shouldn't call them meatballs since they don't contain meat…
But they're a great replacement and way better for you since they're oil-free, gluten-free and full of nutrients.
These vegan meatballs are made from quinoa and mushrooms. Two things that are great for our health.
For anyone that isn't a fan of mushrooms, you won't even know they are in there!
They are blended in along with garlic, onion, oregano and basil, so those flavors cover it up.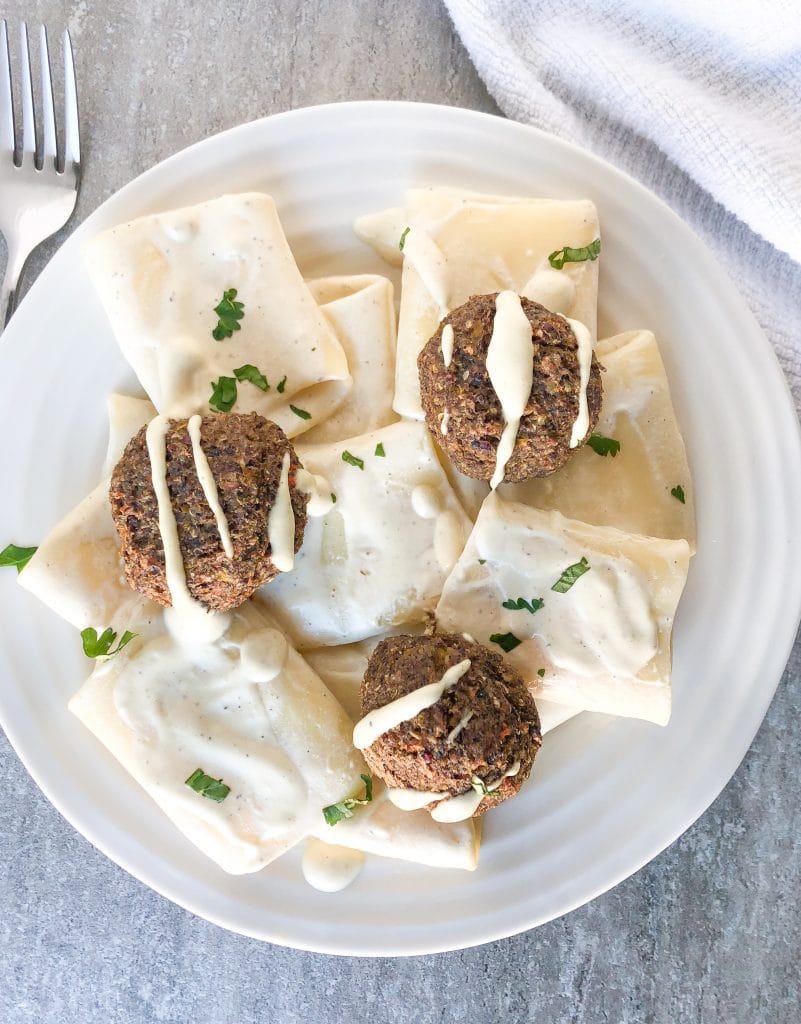 Mushrooms have shown to reduce risk of diseases, including cancer, plus they boost our immune system, so it's a food you want to eat on the regular.
Don't worry about lacking protein because these meatless-balls do contain a good amount of plant protein from the quinoa.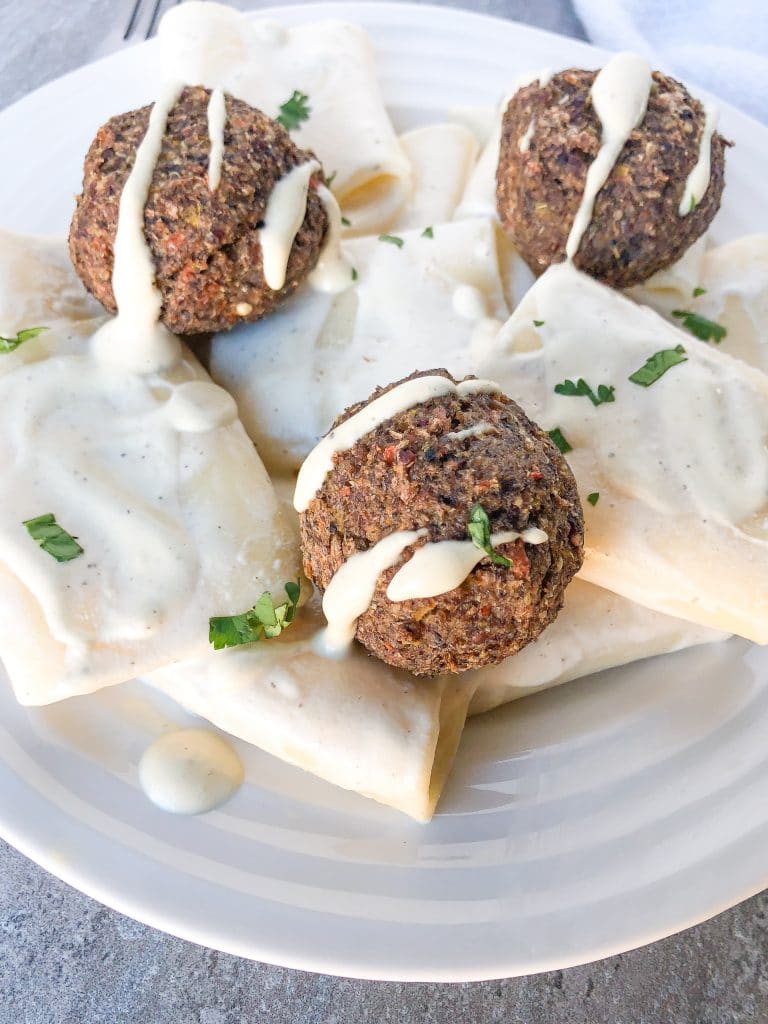 They add a heartiness to so many dishes. I particularly like them with a garlic oregano cream sauce and some pasta.
Also, use them as an easy appetizer finger food with some sort of sauce.
These meatballs can be meal prepped to add to dishes later. Store in the freezer for a longer shelf life. Then just reheat in the oven or air fryer.
Enjoy! I'd love to hear if you make them 😃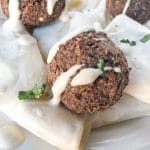 Print
Vegan Mushroom Meatballs
These Mushroom Meatballs are a great meatless option, full of flavor and plant protein. The prep work is easy and then they bake in the oven. This recipe makes 14-16 balls depending on how big you roll them. They can easily be stored in the freezer for later. Please use all organic ingredients when possible.
Ingredients
Instructions
Preheat oven to 350F. On a baking sheet lined with parchment paper, evenly spread the mushrooms, onions and garlic cloves. Put in the oven to dry roast for 30 minutes. 

While that's in the oven, cook your quinoa by adding it and the water to a saucepan over high heat on the stove. Bring it to a boil and reduce the heat to simmer and cover. Cook for 15 minutes and remove from heat. Uncover quinoa and fluff with a fork. (You can also cook it per package instructions.)

When the veggies are done roasting, allow them to cool somewhat. You're going to add the veggies, garlic cloves and quinoa to the food processor along with the basil, oregano, salt, pepper. Blend it well until a hearty mixture is formed. You really want to make sure it's blended well to stick together.

Then, scoop out and form balls. I used a heaping tablespoon (making almost two tbsp) of the mixture per ball. Place them on the baking sheet with parchment paper and put them back in the oven. Bake for a total of 30 minutes, flipping after 15 minutes.

Serve immediately or store in the fridge for later. They last about 2-3 days in the fridge. Store in the freezer for even longer. Then, reheat in the oven or airfryer.