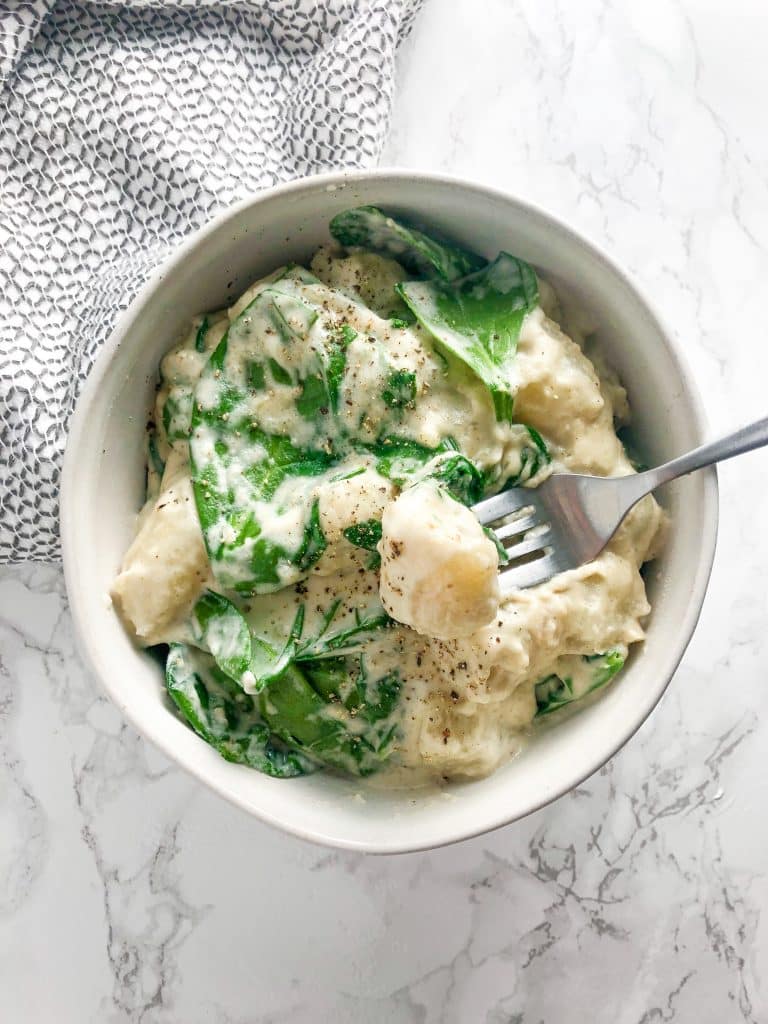 This Oil-free Garlic Oregano Sauce will take your pasta dishes to the next level.
All you need is 4 ingredients and a blender (or food processor) to make this dairy-free, cream sauce in less than 5 minutes.
How To Use It
I first made this sauce a couple of weeks ago to go with some mushroom meatballs, and since then I've used it with a number of other pasta dishes.
It's perfect for nights that you don't feel like cooking, and want something easy and healthy.
I've found a healthy frozen ravioli at my grocery store that I like to pair it with for a super easy hearty meal.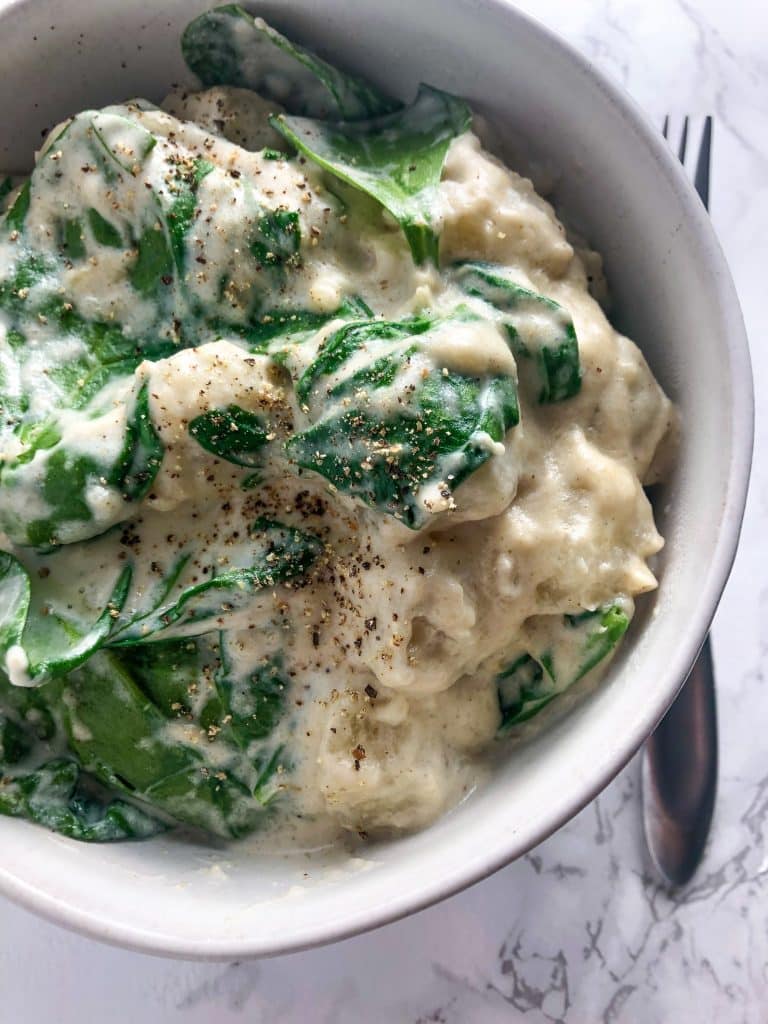 In the pictures here I used it with frozen cauliflower gnocchi from a certain popular grocery store that people rave about on Instagram.
I have to say with this sauce and a little sautéed spinach, it's one of my favorite meals to make lately.
Why Cashews
This sauce is a healthy alternative to most cream sauces because it does not use actual cream or oil so it does not contain any unnecessary fat that's hard for our bodies to process.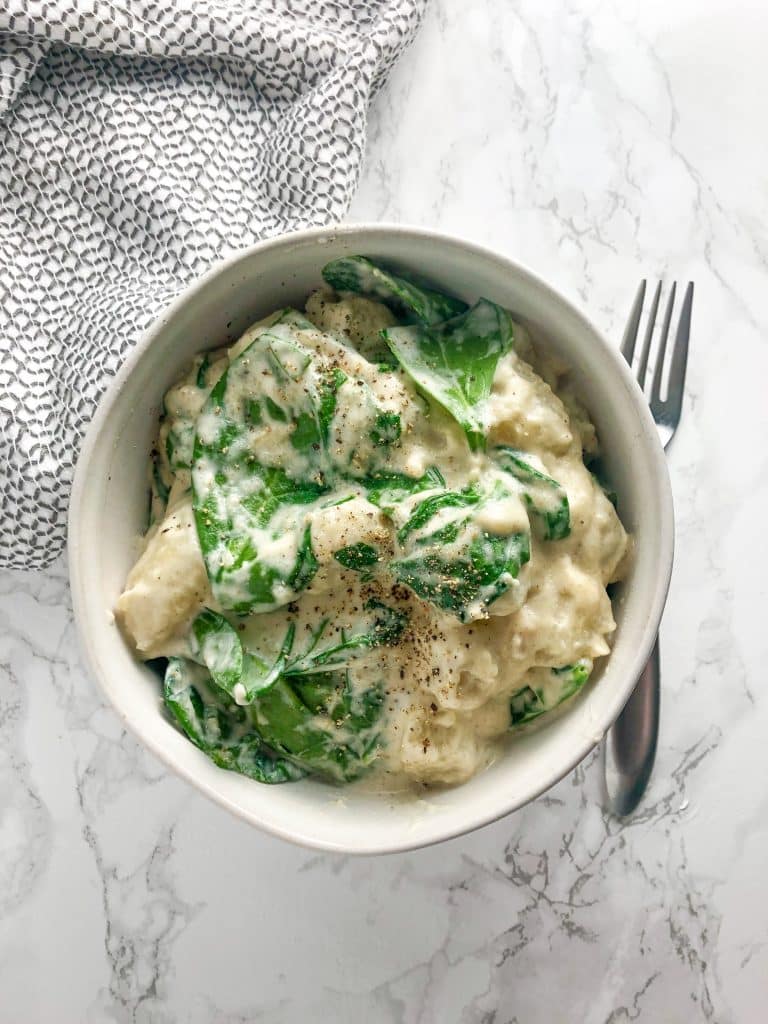 It only contains good fat from the cashews and it's cholesterol free.
Cashews have shown to help protect against cancer, improve digestion, and promote good bone health.
This is why it's better to use cashews as the base over dairy or oil.
Store it in the refrigerator for 3-4 days or freeze it for longer.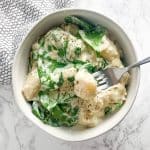 Print
Oil-Free Garlic Oregano Cream Sauce
Please use all organic ingredients when possible.
Ingredients
Instructions
Soak cashews in a bowl of room temperature water for 2 hours. Then drain and rinse.

Add all the ingredients into a blender or food processor and blend until smooth and creamy. We don't use a lot of salt so taste it and if you need more, add it and blend again. When you taste this alone, it has a strong garlic taste, but when you add it to pasta it evens out.

This sauce can be stored in the refrigerator for 3-4 days or freeze it for longer.
Notes
This makes a thicker sauce. To thin it out, add more water, but I don't recommend going over 1 cup. 
If you're using a high speed blender like a Vitamix you don't have to soak the cashews beforehand. It just has to be blended a little longer.