If you're fan of ice cream and coffee, then you'll want to check out this recipe. Affogatos are a popular dessert from Italy that usually consist of a scoop of vanilla gelato and espresso.  Of course, I had to make a version that is healthier by using this one-ingredient "nice cream" making this Affogato refined sugar-free and dairy-free! This is such an easy dessert to whip up, it's perfect to serve at a dinner party or any social gathering.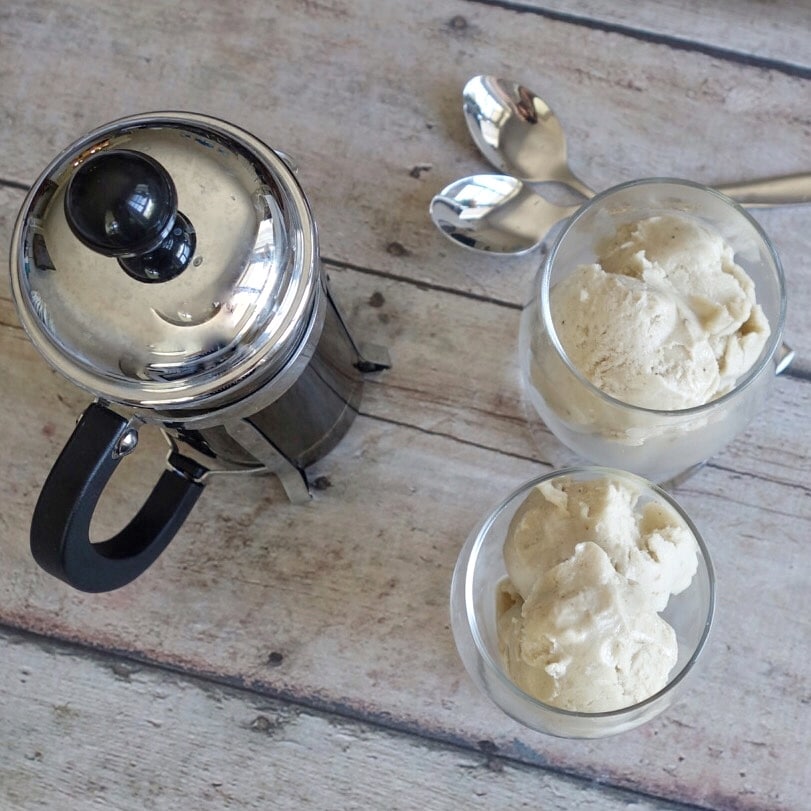 Even if you're not a coffee drinker, you can make this with tea, like a coffee flavored herbal tea or even a chai tea. I haven't tried it, but I think a matcha tea would be delicious, too. The combination of this nice cream with coffee makes a delicious, sweet tasting, latte-like drink to slurp. You don't need an ice cream maker or any fancy ingredients to make it either.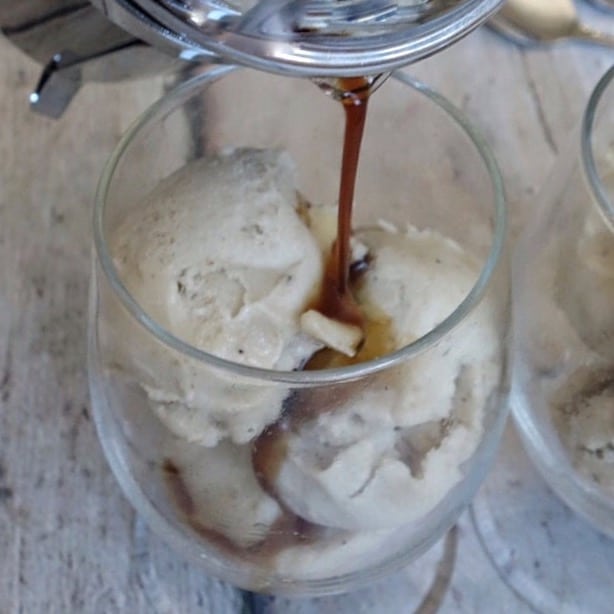 Here are some tips to best prepare this Affogato
1. Make sure to freeze your nice cream for about an hour before pouring the espresso or coffee over it.
2. Don't drown the nice cream in espresso or coffee. Depending on how much nice cream you use, I'd say use about 1/4  of coffee. If you go with espresso, one shot should be enough.
3. Change up the flavors. Add in cacao, cinnamon or top it with cacao nibs or cookies like these here. If you're not a fan of this nice cream, feel free to try out coconut ice cream or another dairy free option you prefer.
4. Most Affogato use hot espresso, but if you want to use a cold brew coffee (especially in this heat wave) that will work too. I've had it both ways and they're equally as tasty!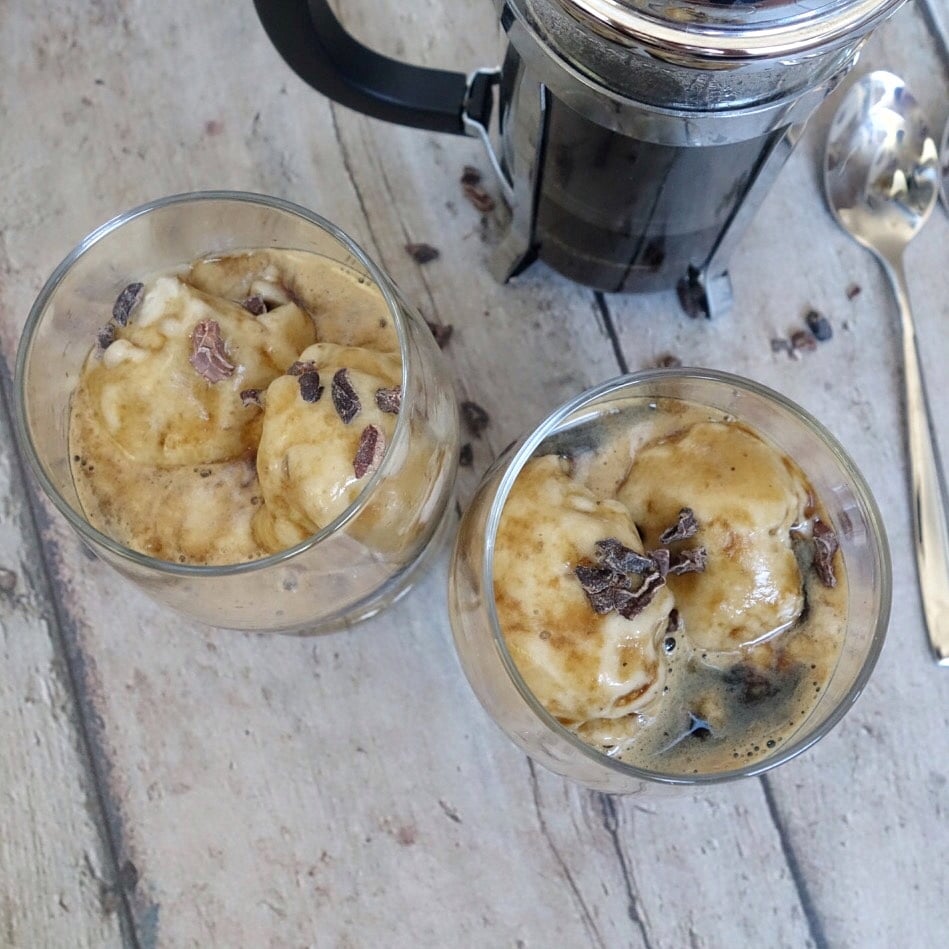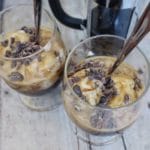 Print
Vegan Affogato
Please use all ingredients when possible!
Ingredients
2

Bananas

1

shot espresso or 1/4 cup coffee or tea
Instructions
First freeze your bananas either overnight or for at least 2-3 hours. Make sure to peel them before freezing and either put them in a freeze safe bag or on a pan lined with parchment paper.

Once bananas are frozen, add them to a high speed blender or food processor. Blend until smooth and creamy. I like using the food processor best. You might have to stop and scrape it down a few times.

Put the ice cream in a freezer safe container and freeze for at least an hour.

When you're ready to serve, first prepare the espesso, coffee or tea.

Scoop the ice cream into a glass, pour espresso over it and enjoy immediately!