We hear so much about how amazing blueberries are for us, which I love, but what about the raspberries? Not only are they one of the prettiest berries, but they contain a wide array of benefits making them one of the healthiest, most delicious candies nature has to offer. I love adding them to desserts like this one.  Raspberries really don't get enough credit. Studies show how raspberries actually regressed oral cancer!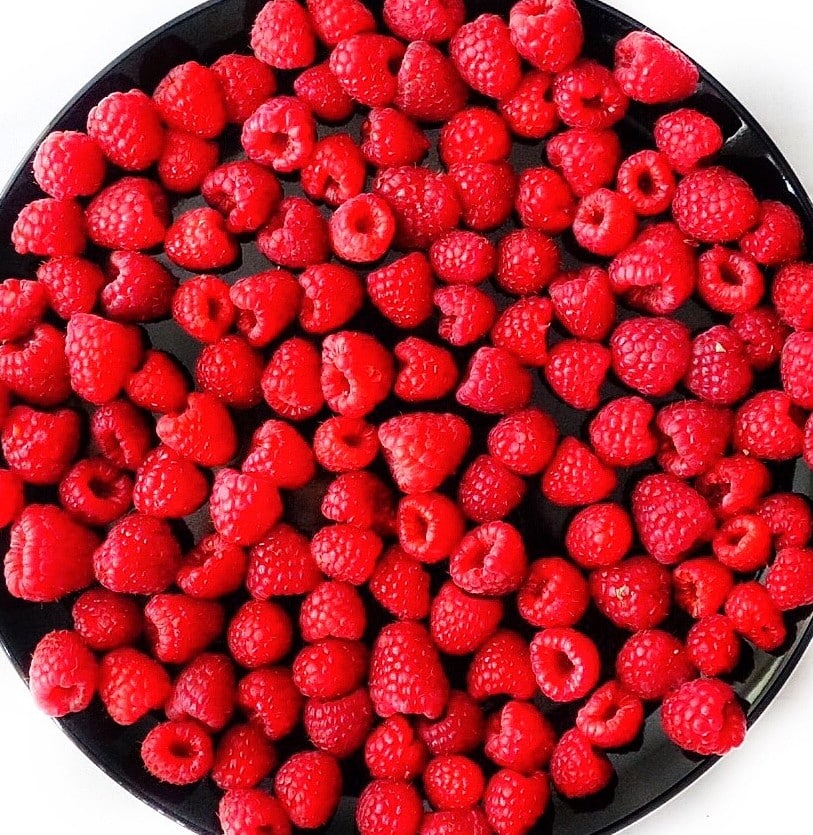 They're packed with antioxidants that reduce inflammation, boost heart health and brainpower. They are also known to work wonders in protecting our bodies from other certain types of cancers, including colon, endometrial, esophageal, lung, pancreatic, pharynx, and prostate.
There are over 200 species of raspberries. The most common groups are red, black, and purple raspberries. And not just that – these groups share the same nutritional benefits, so you can choose any of them as you please. They are best consumed fresh, but they can also be frozen, dried, freeze-dried, and powdered. Perfect for your oats or smoothies, among other recipes!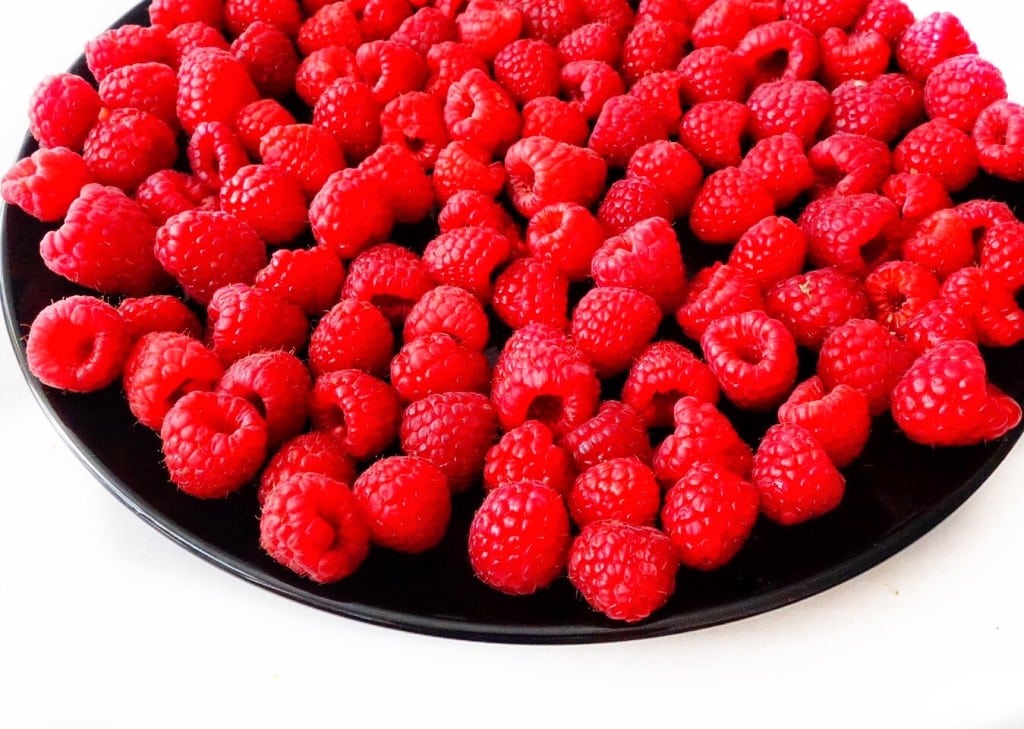 Additionally, they are cholesterol-free, low in fat and sodium, and an excellent source of dietary fiber, which make them a good choice for a snack. Their natural sweetness, with a very low glycemic index (GI), is also ideal for people with diabetes.
One cup (123 grams) of raw raspberries provides 54% of your vitamin C needs, 41% of manganese, 6% of folate, 5% of each of vitamin E, iron and potassium. Their anti-inflammatory properties can work even better than over-the-counter drugs such as aspirin and ibuprofen.
Other benefits include:
Regulate menstrual cycle in women
Promote healthy skin
Protect against infection
Aid digestion
Prevent constipation
Boost eye health
Enhance fertility in men and women