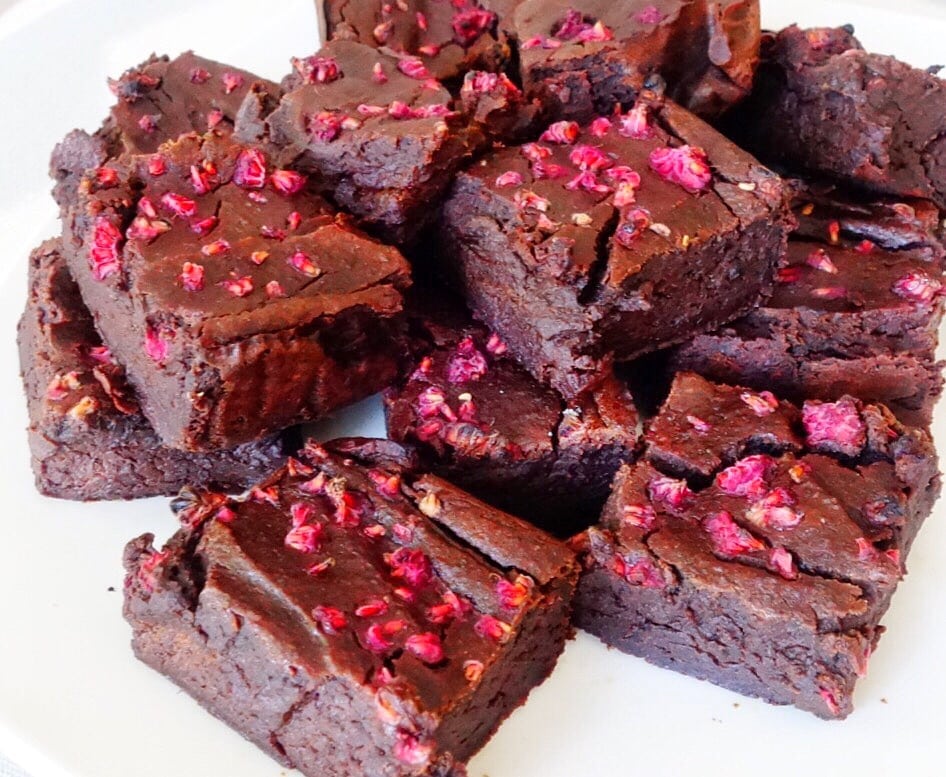 These are possibly the healthiest brownies ever! They're oil-free, gluten-free, dairy-free, refined-sugar free and most importantly… GUILT-FREE! Don't think just because they're healthy they don't taste good because they are mmm mmm good!  I was actually shocked myself at how good they turned out. These incredibly decadent squares are rich, gooey and hit the spot!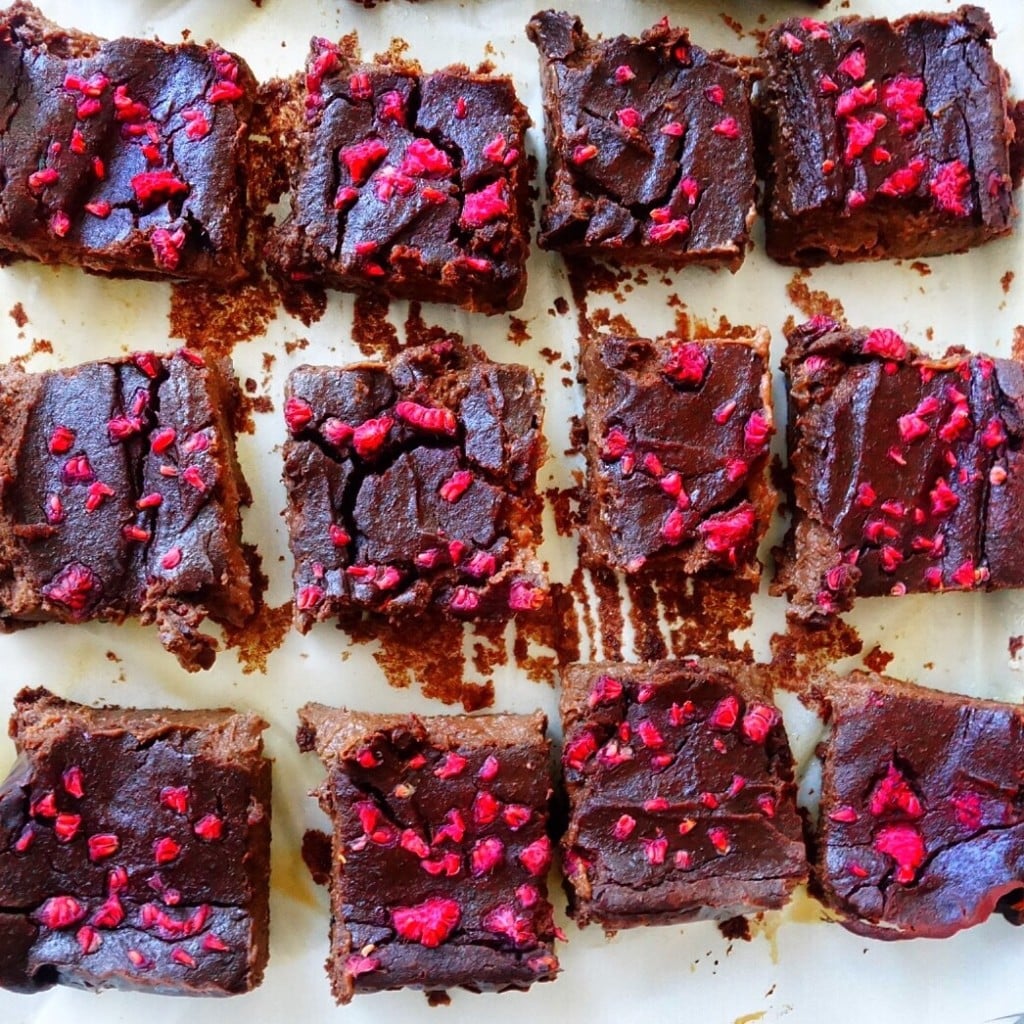 You might have seen brownie recipes using black beans or sweet potatoes, but these are even healthier because of the lentils I used. Plus they're only sweetened with dates and apple sauce making them full of fiber. That's right no added sugar at all! Literally, this is one dessert that you can feel good about eating or serving to kids because it's also loaded with antioxidants. It's a perfect chocolate fix that will help improve your mood and reduce stress without spiking your blood sugar.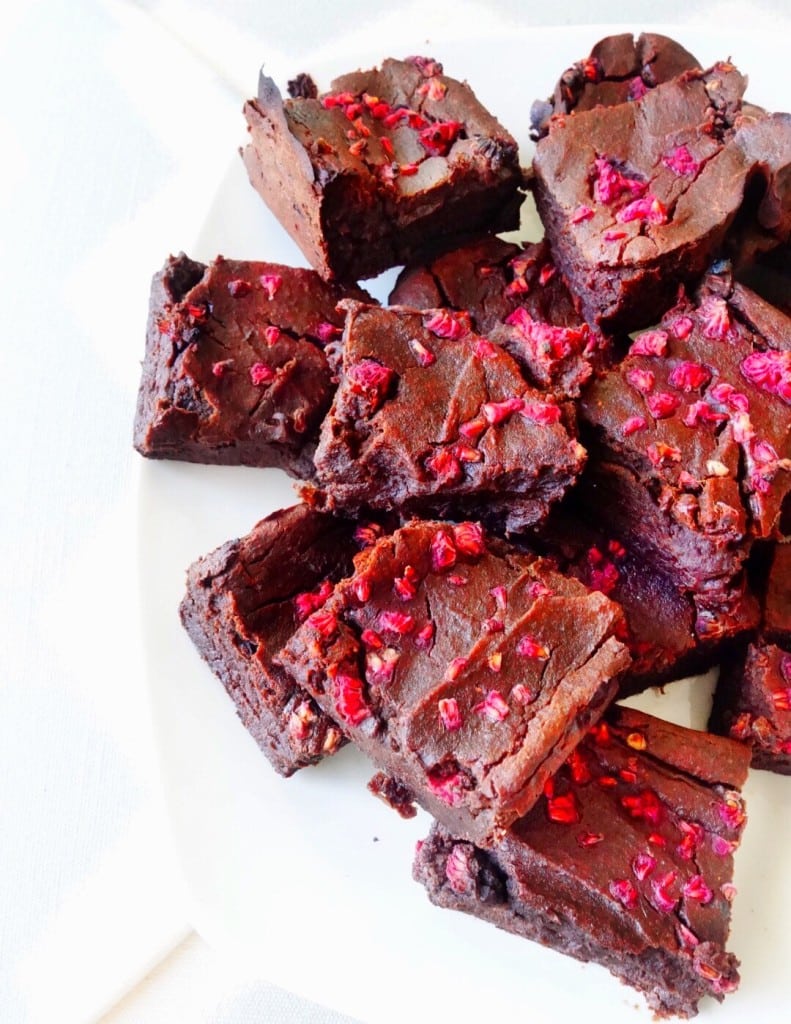 I've been asked a few times how I came up with this recipe. One night I was looking in my fridge at what I needed to use because I don't like wasting food.  There were some lentils that I really didn't want to eat because I had them in two other meals recently. It got me thinking about what else I could use them for… then I thought about my favorite cookies that I use beans to make. I had been craving chocolate so I thought why not try to make these into brownies and they turned out better than I had imagined.
It's an easy recipe for any time you're needing a dessert or you just want a sweet treat. You'll just need a food processor (or a high speed blender, which will require more scraping, but doable), a 9×9 pan and your oven. You won't find the recipe here as it's my first recipe (of many to come) to be featured on one of my favorite websites, Mind Body Green.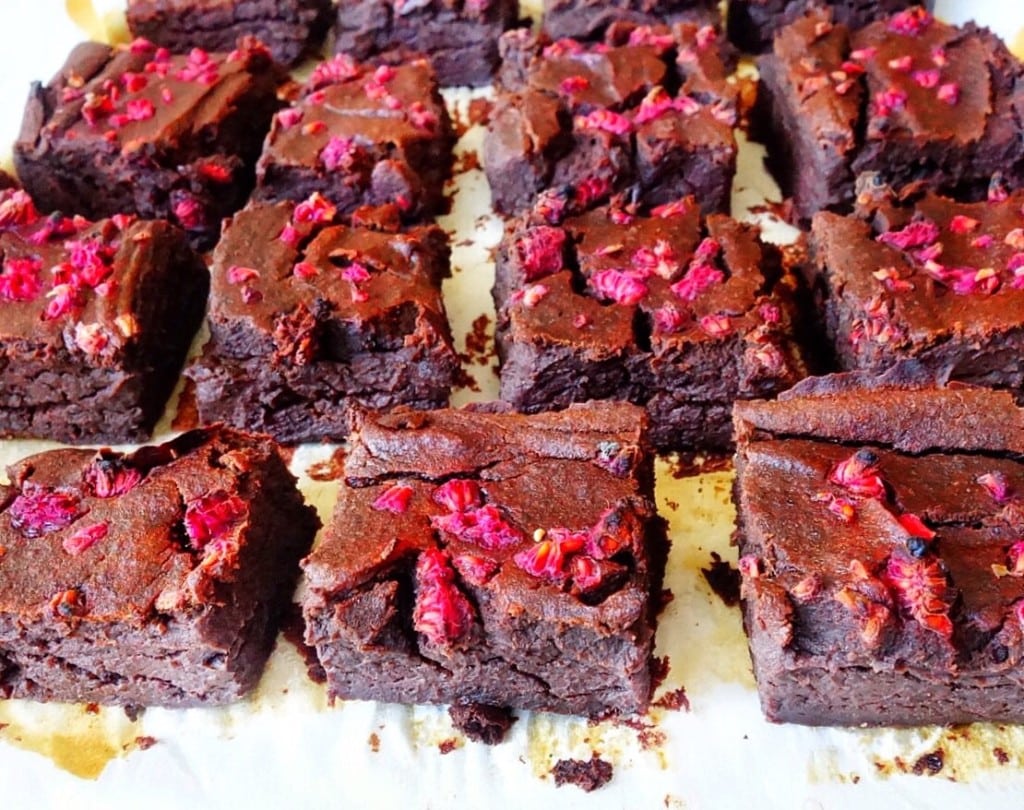 I had some of my friends try these before releasing the recipe and they were all shocked I made them with lentils and no added sugar. One friend even said, "I would take this over a regular brownie any day!" Just don't tell beforehand what they're made of especially if you're going to serve them to an anti-healthy dessert person or someone who says they don't like lentils.
Head on over to Mind Body Green to get the recipe, and please let me know in the comments what you think of this one! If you're not so much a chocolate person, but want a healthy dessert, try out these cookies.
See all of my articles on Mind Body Green here.
BENEFITS OF THIS RECIPE: 
Assists in improving digestive health especially forms of IBS and diverticulitis 
Great source of iron, protein and b-vitamins 
Helps lower cholesterol and stabilize blood sugar levels 
Full of antioxidants that help fight diseases like cancer and heart disease