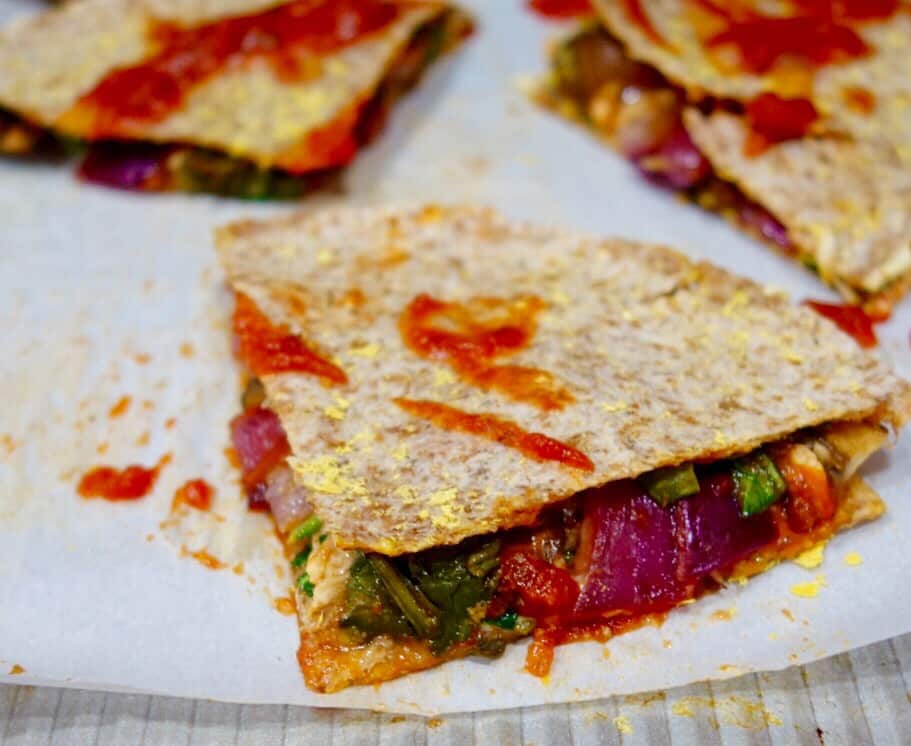 This Pizzadilla is a hearty and healthy way to satisfy a pizza craving. It's super quick to whip up, and the toppings inside can be customized to your liking, but the combo of Mushroom and Arugula really hits the spot! It's so delicious I just had to share it here. This is a much better option than ordering out because it's cheaper, but also have you seen what's in the pizza's of major deliver chains? Yikes!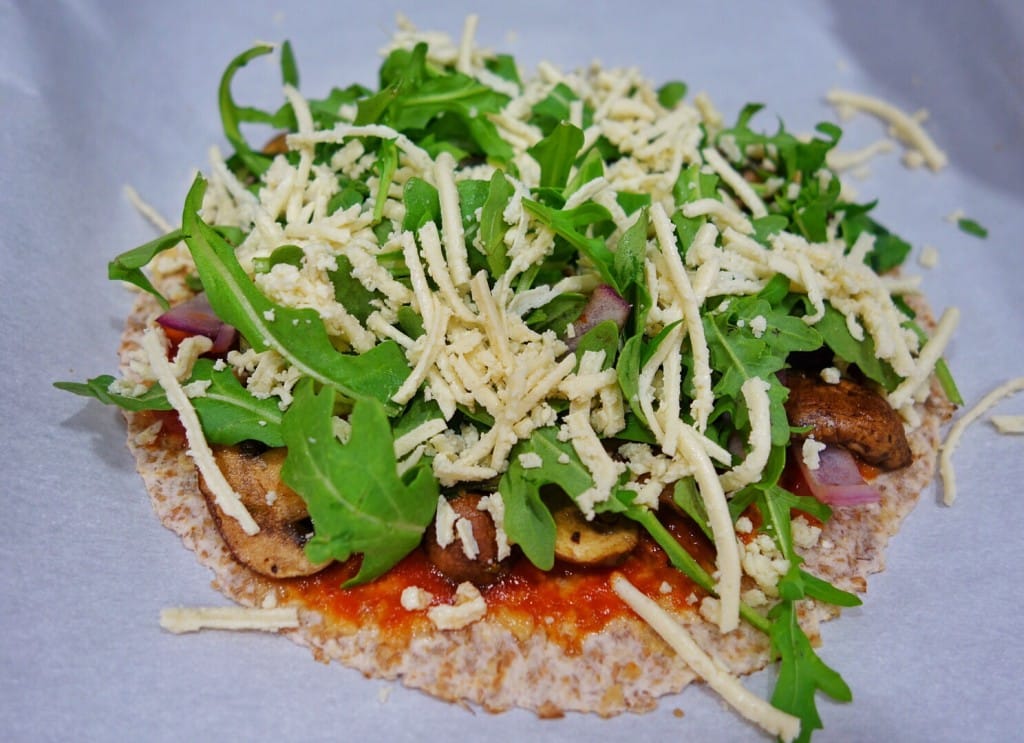 Again this is totally customizable. Some people like a lot of sauce and others don't so I don't have a measurements for that or the veggies. It's pretty easy to just spread the sauce on tortilla and then add in the toppings you like. I recommended just eyeballing everything to your desire.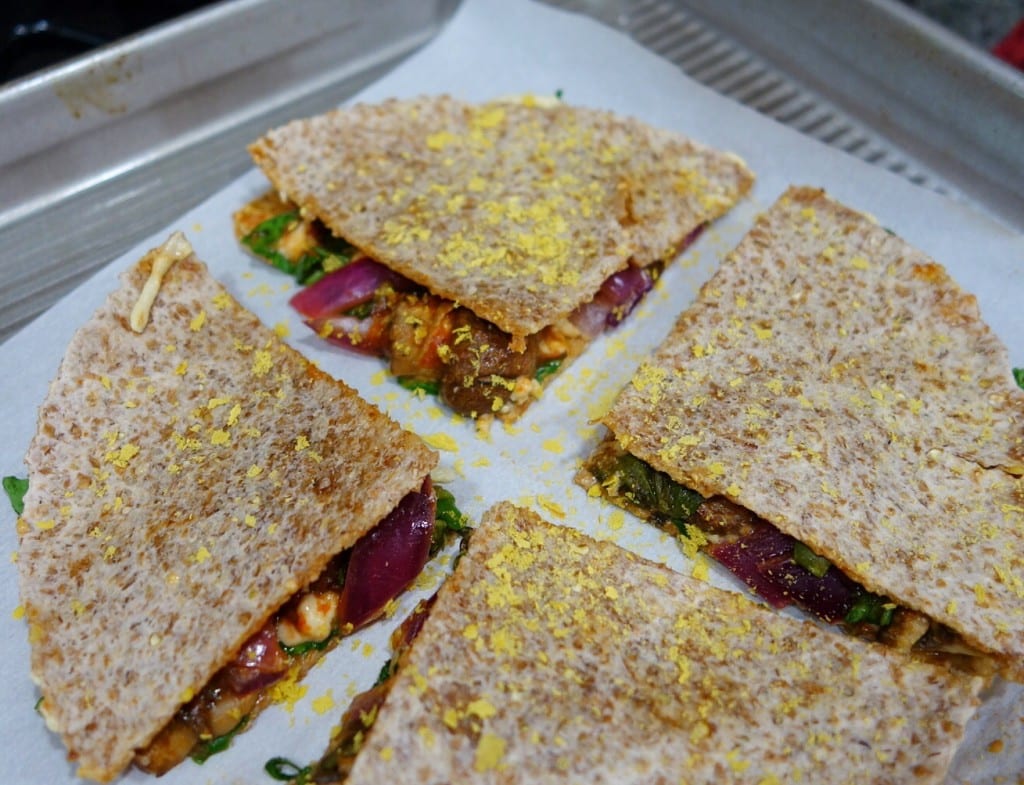 Add nutritional yeast or another vegan cheese of choice. I love using this one because it adds extra protein to it. I also like dipping mine in some extra marinara on the side.
This is a no guilt pizza that still satisfies those cravings. What's your favorite combination for a pizzadilla?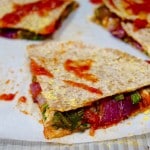 Print
Mushroom Arugula Pizzadilla
Please use all organic ingredients when possible!
Ingredients
Small handful

Arugula

Mushrooms

Onions

1-2

Garlic Cloves

Pizza Sauce

(or favorite Marinara/Pasta Sauce)

2

Tortillas

(I like to use Ezekiel or Engine 2 brand)

Nutritional Yeast

(optional)

Vegan Cheese

(optional)
Instructions
Preheat oven to 350 degree.

First sauté mushrooms in a splash or two of balsamic vinegar until they're soft. Add small handful of arugula (or spinach) and onion and let wilt.

Get two tortillas and spread garlic on them.

Place tortilla's on baking sheet lined with parchment paper. Then add small spoonfuls of pizza sauce to each covering entire tortilla. Not too thick as you don't want it to fall apart.

Top one of the tortilla's with the mushroom mix, a little more fresh arugula and

vegan cheese

(if desired). Place other tortilla on top.

Bake for 3 minutes on one side. Flip over (I held it with my hands so it wouldn't fall apart) and bake for 2 min on the other.

Let cool, cut into four squares and top with nutritional yeast and a little more sauce if you'd like.
BENEFITS OF THIS RECIPE:
Improves bone healthy and the body's ability to absorb calcium
Full of essential vitamins and minerals 
Boosts immune system 
Good source of antioxidant for optimal health