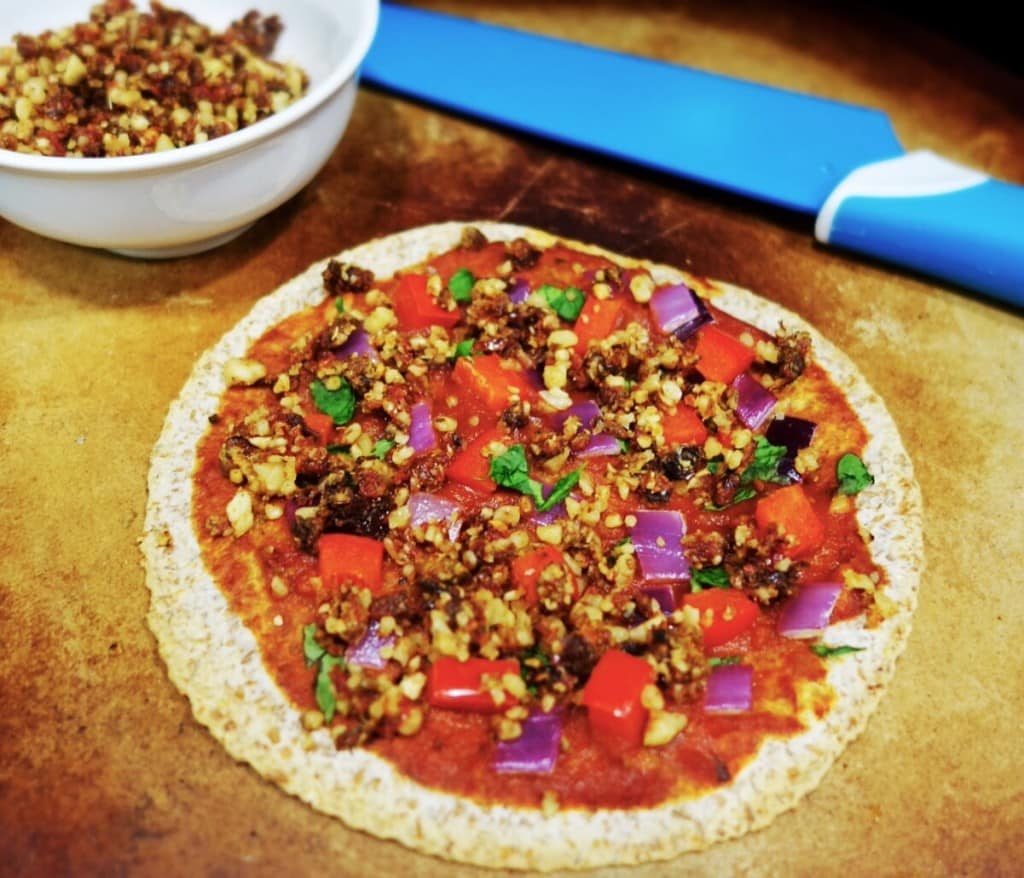 This plant-based Italian "chorizo" is a healthy alternative made from real ingredients. It adds a hearty texture to things like pizza, pasta dishes, salads and more!
It's one of our favorites, and I will warn you – it's addicting because it literally explodes with flavor in your mouth! Especially when you put it on a homemade pizza.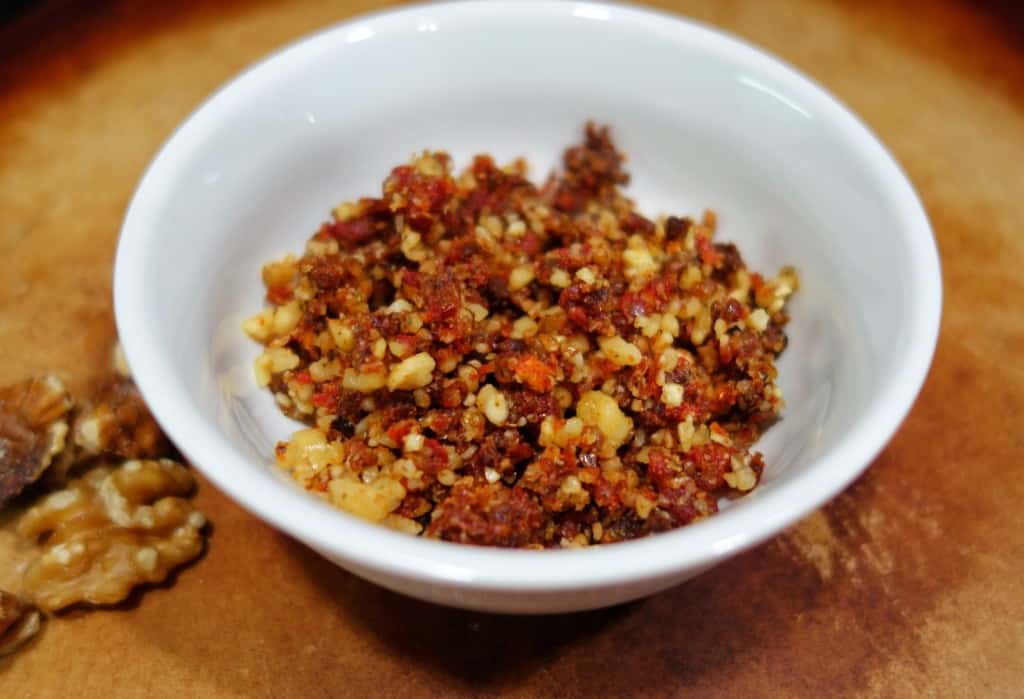 One of the many things I love about eating a vegan/plant-based diet is it forces me to be creative in the kitchen. That's one of the reasons I started this blog. I wanted to share the things I was creating.
I was inspired to make this by one of my favorite restaurants in Los Angeles, The Sun Cafe. They call their's SunChorizo, and use it more Mexican dishes like their nachos and lettuce leaf tacos.
We both use sun-dried tomatoes and walnuts as the base. Then add in seasonings to give it even more flavor. I chose more Italian seasonings so it would it go well on pizza and pasta dishes!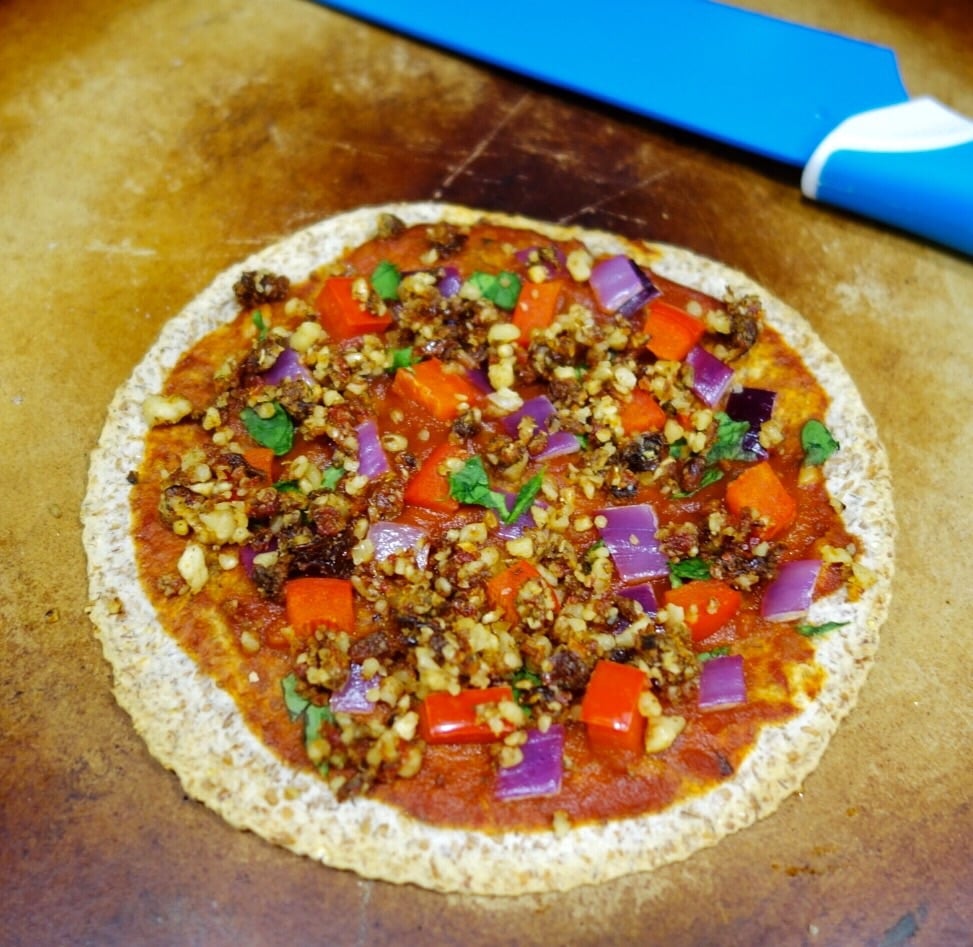 I've made this numerous times now because it's so good. I had some cauliflower and decided to throw it in the mix for an extra boost of nutrition.
It reminded me of an Italian version of the Cauli-Tacos so I put it in lettuce leaves and topped with my pesto recipe. They're delish!
It's a completely different taste so I recommend making it both ways to see which you like best.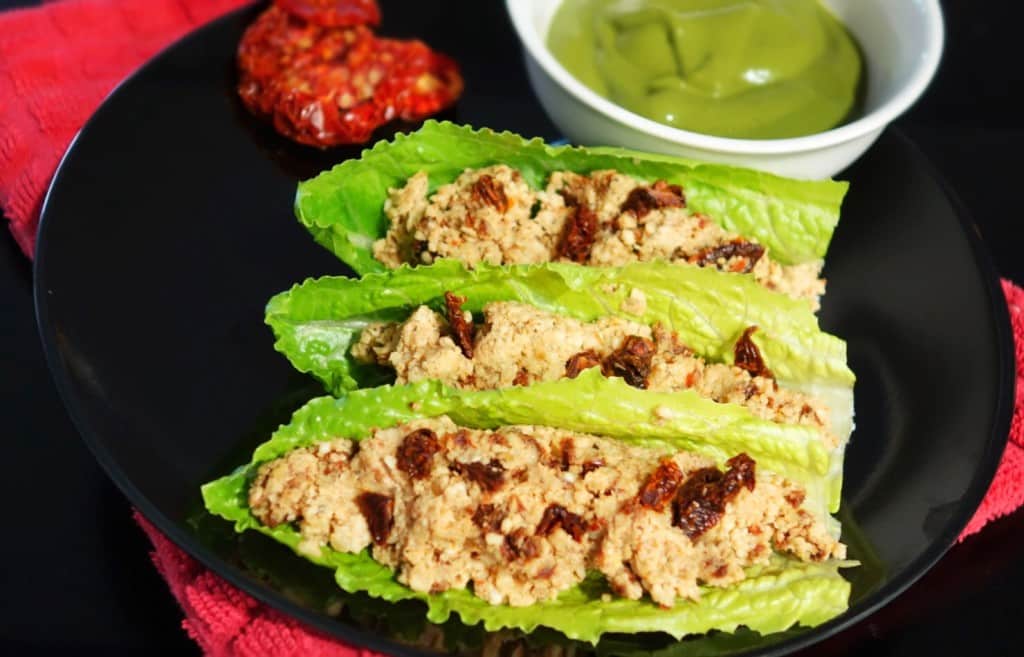 If you use cauliflower, add it in after you've pulsed the other ingredients first. Both versions are great on pasta dishes, salads or pizza. I think there are many more ways it could be enjoyed so get creative with it.
There are a lot of fake meats on the market, but I prefer to eat alternatives like this plant-based chorizo because it's made from clean ingredients.
Now if you're looking for something that really resembles meat, I'd say try one of the store-bought versions. This dish isn't going to make you feel like you're really eating sausage, but it's a nice alternative. I promise you'll feel a lot better after eating this though!
The body gets so much more nutrients from real whole foods. Just look at the benefits from this one under the recipe.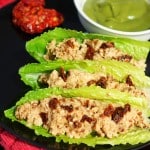 Print
Plant-Based Italian "Chorizo"
Please use all organic ingredients when possible!
Instructions
Cut sun-dried tomatoes in half or fourths depending on size.

Add all the ingredient to food processor and pulse until everything is blended together. *Make sure to not over pulse. You still want the crunch from the walnuts.

Taste the mixture and see if you need to adjust any of the seasonings to your liking.

Top on spaghetti, pizza, salad, pasta dishes and more! Keep in the fridge, in an airtight container for 3-5 days.
Notes
If you want to try the cauliflower in it (read blog post), add it after the main ingredients are mixed together. Then pulse the cauliflower in the food processor until it's mixed in. You want it to be a similar texture to cauliflower rice. 
BENEFITS OF THIS RECIPE:
Contains detoxifying properties
Great source of Protein, Vitamins A, B, C, E and other essential minerals
Filled with Antioxidant and Cancer-fighting properties
Assists in lowering cholesterol
Keeps the heart functioning healthy