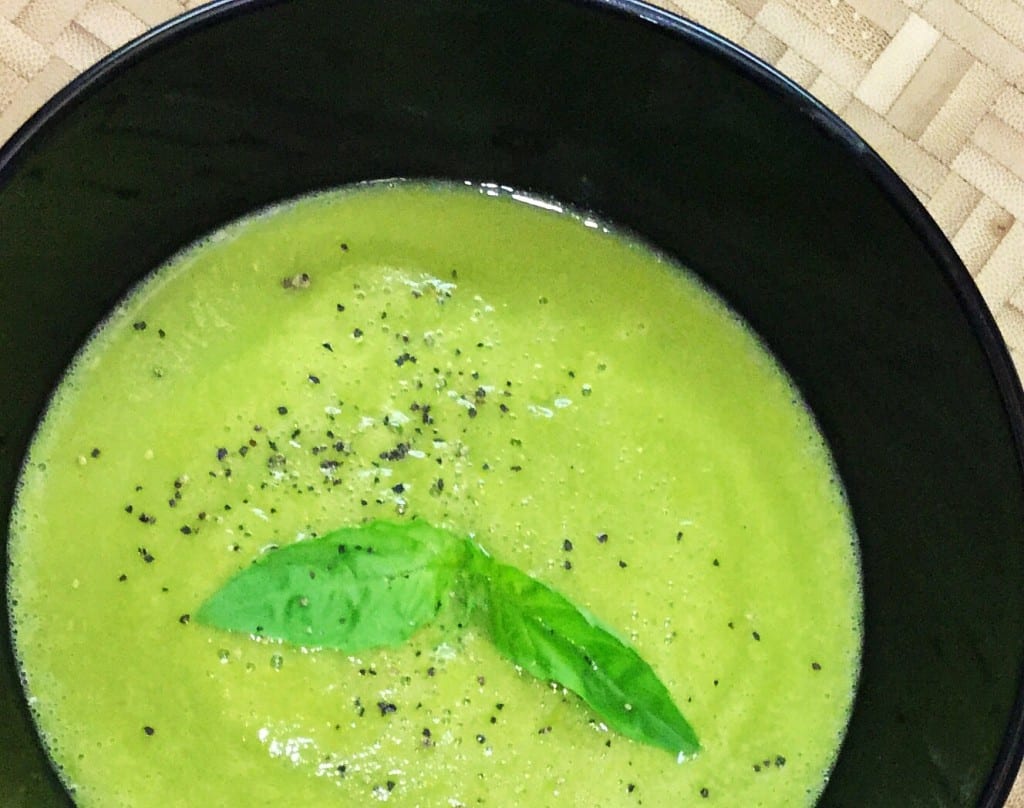 Seeing that most of the country continues to have cold temperatures, I would say we're definitely still in soup season so I give you my new Creamy Zucchini Basil Soup. This recipe doesn't disappoint either.
It explodes with flavor while making you feel warm and satisfied. It's also great for detoxing because basil supports the body's natural detoxification process. It has a bunch of other health benefits as well.
When I first started cooking, I remember thinking soup seemed difficult to make, but it's actually not at all. Here's an easy guide.
I love making a big batch and storing it in the freezer for later. It's better to make your own because most store-bought soups are loaded with sodium and other unnecessary ingredients.  Just look at the label!
This soup contains lots of nutritional benefits for your health listed below the recipe.
Check out more detoxing recipes here!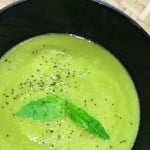 Print
Zucchini Basil Soup
Please use all organic ingredients when possible!
Instructions
In a large pot, over medium heat on the stove, sauté onion and garlic for 5-7 minutes. Use splashes of water to keep them from sticking.

Add zucchini and sauté for another 3 minutes.

Then add veggie broth, garlic powder, oregano and nutritional yeast to the pot. Stir everything together.

Bring to a boil. Cover the pot with a lid and bring to a simmer for 20 minutes.

When the soup is done simmering, stir in the avocado and basil leaves.

If you have an immersion blender, use that to blend the soup. If using a regular blender, let the soup cool down for a few minutes, before pouring it in the blender. Blend until it's smooth and creamy.

Taste soup incase you want to adjust some of the seasonings. Return to pot, reheat if needed and serve.
 BENEFITS OF THIS RECIPE:
Contains anti-inflammatory and anti-aging properties 
Rich in antioxidants for optimal health 
Packed with cancer-fighting agents 
Improves cardiovascular health