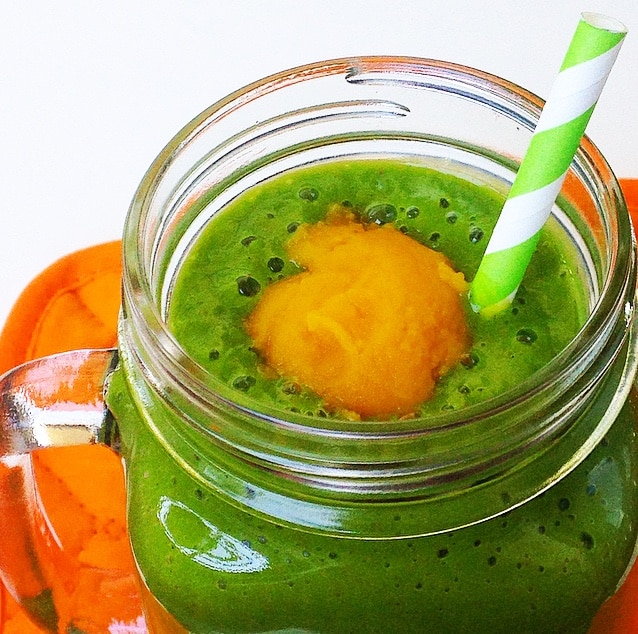 I know recipes are on pumpkin overload this time of year, but I had to share this Pumpkin Protein Smoothie with you.  .
It's tastes like a dessert to me, but healthy enough to drink any time of the day. 
This smoothie doesn't last long in my glass because it's hard not to just slurp it down.
Pumpkin is packed with health benefits.
It helps you look younger, see better and boosts your immune system!
Spinach is the best greens to use with this smoothie because you can't taste it at all.
So don't let the green color scare you.
I like using hemp seeds
 instead of the protein powders for an extra boost in protein in my smoothies.
Almost all the protein powders sold have ingredients that aren't good for our bodies.
I also add flaxseeds to all my smoothies as they have so many benefits like balancing hormones and protecting against cancer.
Both flaxseeds and hemp seeds are great sources of omega's 3 and 6 that help protect our brains.
This smoothie also makes a great pre or post workout snack.
I hope you enjoy it.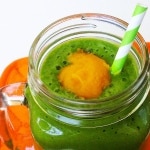 Print
PUMPKIN PROTEIN SMOOTHIE
Please use all organic ingredients when possible!
Ingredients
Optional Add Ins
1-2

tbsp

Flaxseeds

(optional, but recommended for health benefits)

4-5

Ice cubes

1/4

avocado

1-2

tbsp

Chia seeds

1

tsp

Maca
Instructions
First add your non-dairy milk and greens to the blender and blend together.

Add the rest of the ingredients and blend again.

I usually add 4-5 ice cubes and then one last blend!

Taste and make sure it's to your liking. You can adjust any of the seasonings or add more pumpkin if desired. If you need it sweeter add in some dates. Drink immediately and enjoy!
BENEFITS OF THIS RECIPE:
Helps with weight loss as it will keep you full for a long time
Assists in fighting aging and wrinkles
Improves mood and can help against depression
Great source of Magnesium and Potassium
Full of fiber and protein