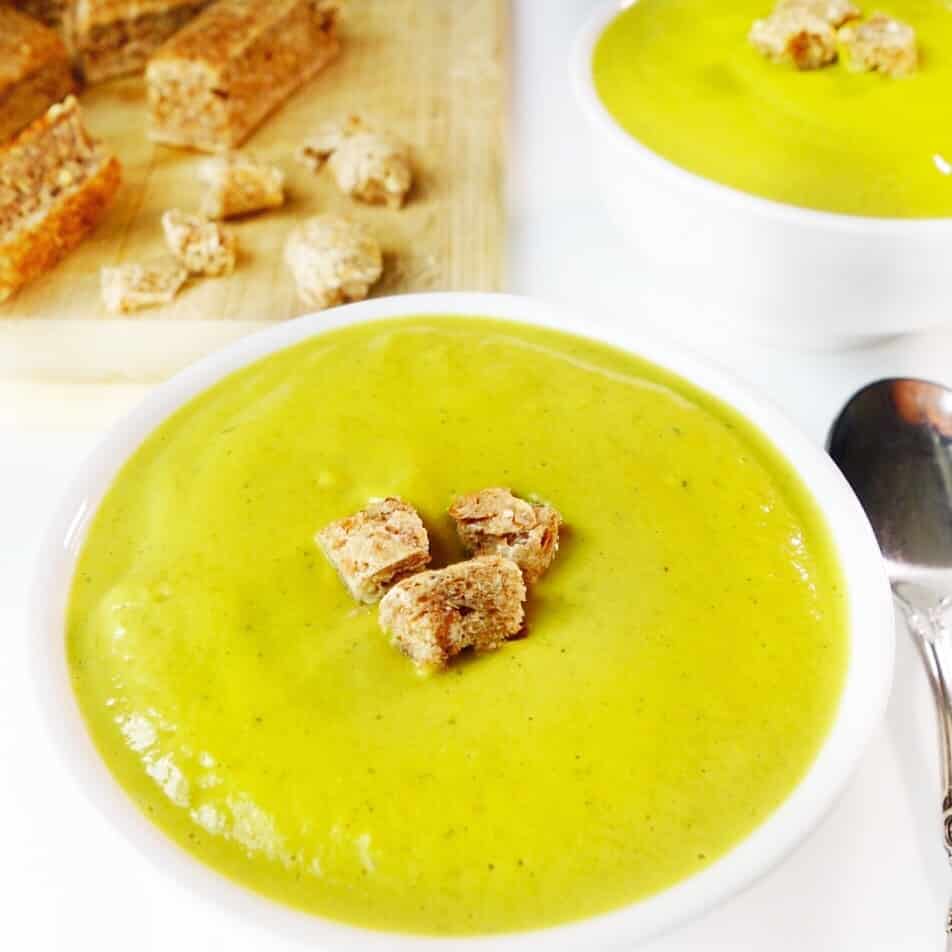 Okay, you might be thinking broccoli soup, gross! I promise this is anything but gross.  This is one recipe that will get even the pickiest of eaters to consume those pretty little green trees. It gives you a "creamy soup" fix without adding unhealthy heavy creams or any dairy for that matter. We all know that we should consume more vegetables like broccoli so why not find a way to enjoy it, rather than forcing down something we can't bare the taste of.  I believe you can make any veggie good if you have the right seasons.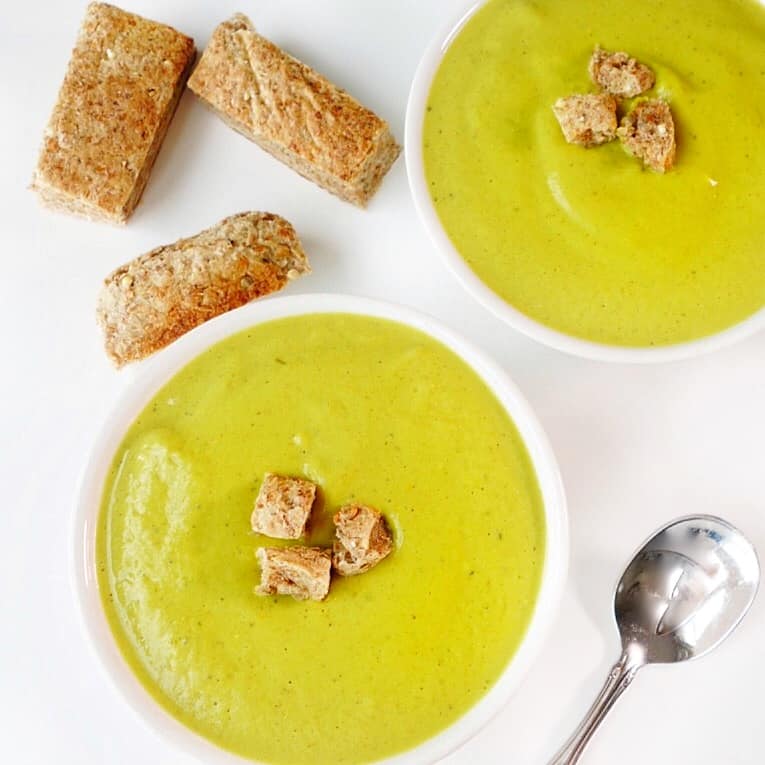 The creaminess, along with herbs and other seasonings makes this soup explode with flavor. That's not the only thing either. It's also full of health benefits – like the majority of my recipes. I once heard someone say each time you eat is an opportunity to heal your body and improve your health. This recipe certainly does that.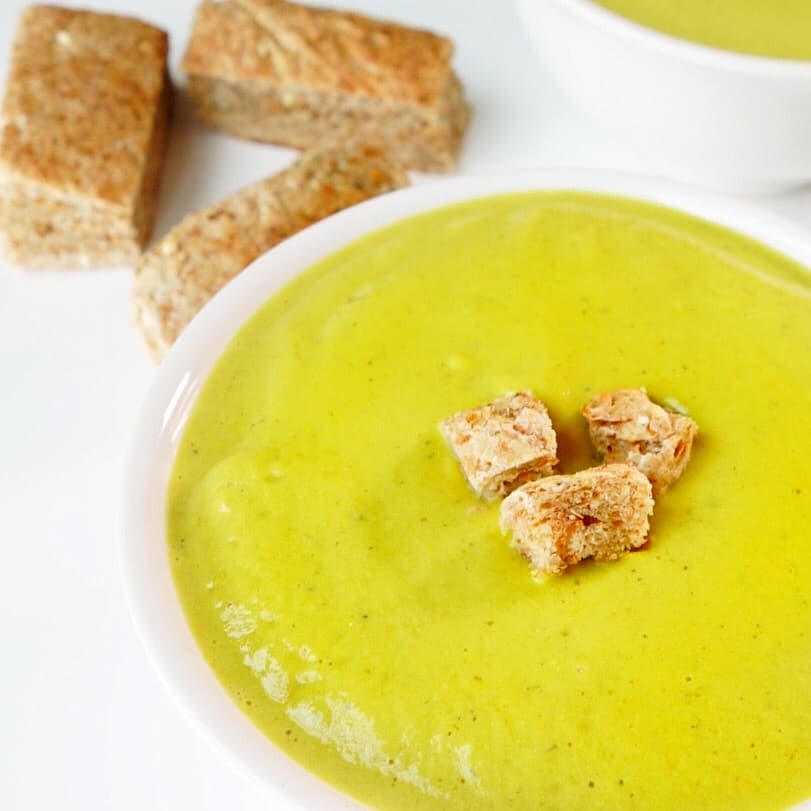 It's loaded with antioxidants and other beneficial nutrients especially when it comes to healing. Broccoli improves liver functions, helps lower cholesterol, fights off cancer cells and helps decrease inflammation. All of the seasonings used will benefit your body too.
Turmeric helps to prevent and treat inflammation. This spice that is mostly used in Indian foods, is a natural pain killer so when you're suffering from an injury or other painful ailments this is a great dish to consume.  Just don't forget to add black pepper with your turmeric as it helps your body absorb it better. I like to sprinkle it on before eating a big bowl of this soup.
Rate This Recipe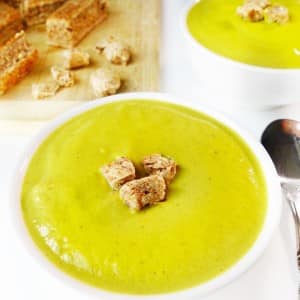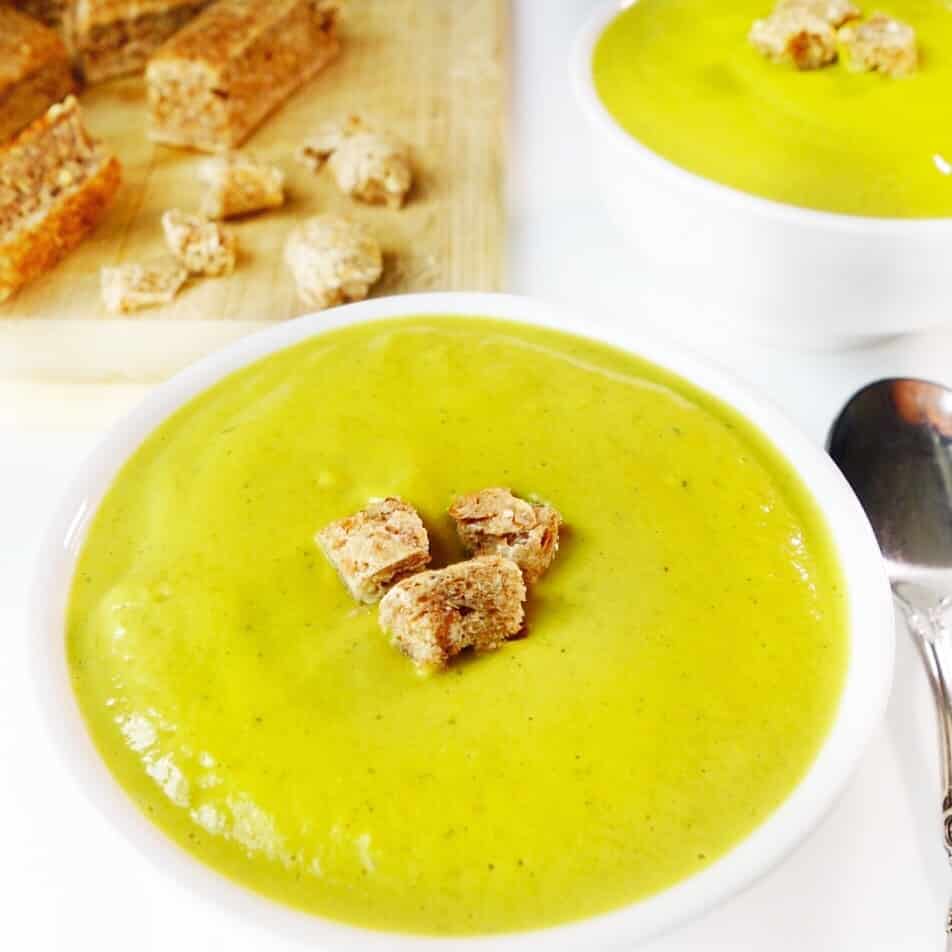 Creamy Healing Broccoli Soup
Please use all organic ingredients when possible!
Ingredients
2-3

cups

Broccoli Florets

3/4

cup

Celery

(chopped)

1/4

Red or Yellow Onion

(chopped)

4

Garlic Cloves

(minced)

1/2

tsp

Thyme

1/2

tsp

Oregano

1

tsp

Turmeric

3

tbsp

Nutritional Yeast

3

cups

Vegetable Broth

1

cup + 2 tablespoons

Water

1

handful

Cashews

1/2

Avocado

(OPTIONAL: if you can't do cashews, replace with avocado)
Instructions
In large pot sauté the onions and garlic for about 5-8 minute until onions are translucent *Add 1 to 2 tablespoon of water as needed to keep them from sticking to the pan*

Mix in thyme, oregano & celery cook for another 2 minutes

Then add turmeric, broccoli, vegetable stock, nutritional yeast, 1 cup water and bring to boil

Reduce heat to medium, cover and cook for 10-15 min or until broccoli is tender

Carefully transfer to blender, add cashews or avocado and blend

Once all blended pour back in pot and re heat if needed

Add salt and pepper if desired