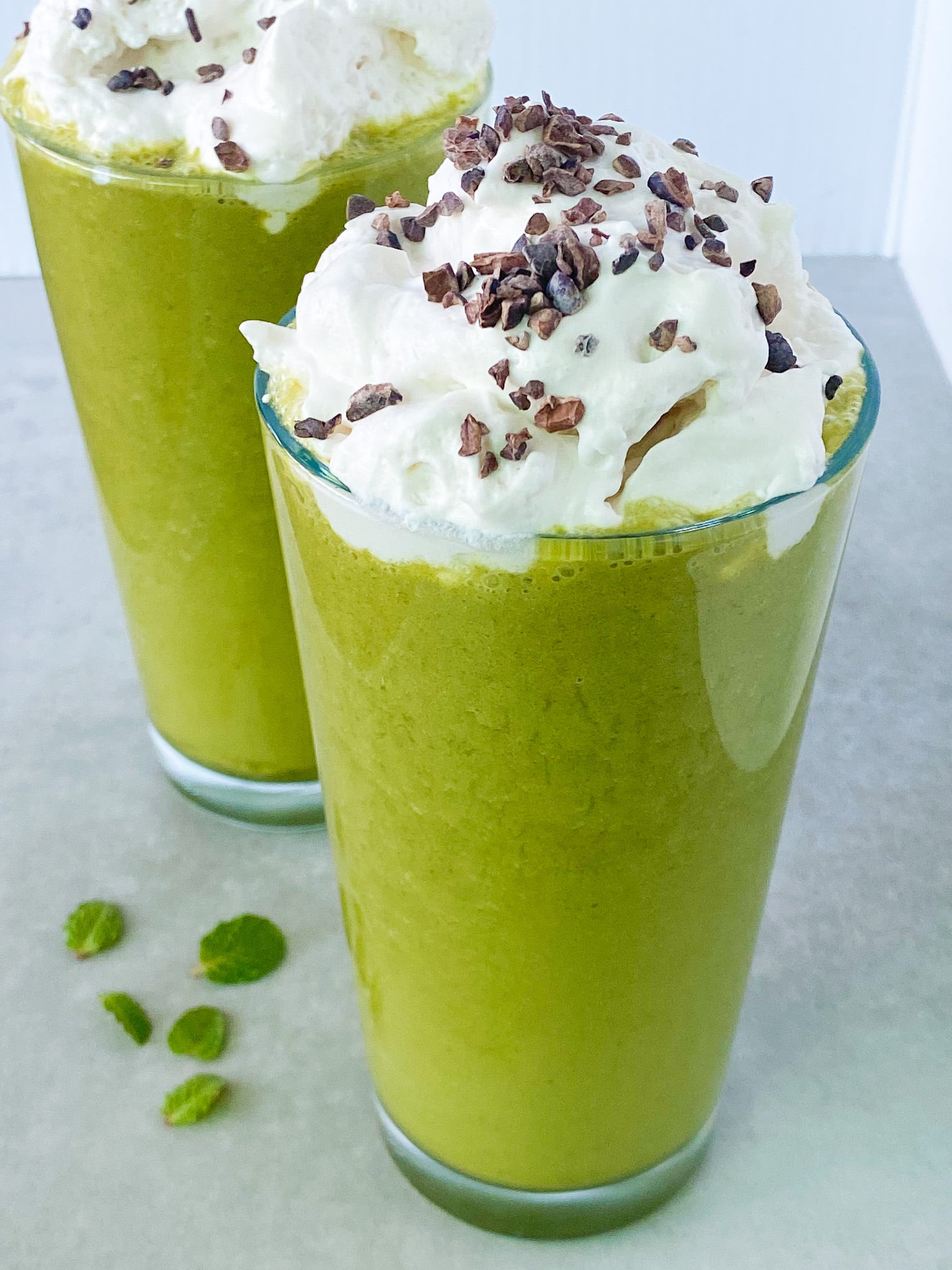 It's the time of year again where the Shamrock Shake starts popping up mostly at fast food restaurants, but before you go out and get one let me tell you what's in it.
For starters, they use high fructose corn syrup which is one of the worst sweeteners for our health. It is terrible for gut health, can cause inflammation and other health issues.
They also have natural flavorings, which aren't natural at all and can contain a variety of chemical additives.
Artificial dyes are used to get the green color. Many countries in Europe have actually banned these dyes and other European countries require a warning label on the product if they do contain them.
Here in the US we still allow these in our foods, but I highly recommend avoiding them, especially children. They've been linked to things like behavioral issues and ADHD in children who consume them.
Don't worry, you can still enjoy one of these shakes by making it yourself!  This recipe for a Healthy Shamrock Shake only contains ingredients that are good for you!
I use dates as the sweetener, which is one of the best sweeteners we can eat!
I add real mint that has a ton of health benefits like helping to remove toxins from the body.
Instead of food dyes to make it green I just use spinach, and don't worry you can't taste it!
The cashews are what gives it the creaminess, but if you have a nut allergy I have a substitute for it the recipe below.
As I always say make use to taste it before you pour to see if you want to adjust anything like adding more mint or more dates to make it sweeter!
And please share this recipe with someone who might be going through the drive-thru to get one! This version is SO much better for them.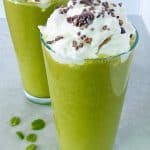 Print
Healthy Homemade Shamrock Shake
This healthy homemade shamrock is made with better ingredients that you can feel good about using!
Instructions
Add all the ingredients to a high speed blender and blend until smooth and creamy. Make sure to taste it before you pour. If you need to add more mint or if you want it sweeter add more dates.

*If you're allergic to nuts you can sub the cashews for ½ of an avocado. 1/4th cup cashew butter or almond butter also works for a sub and makes for easier blending if you don't have a high speed blender.