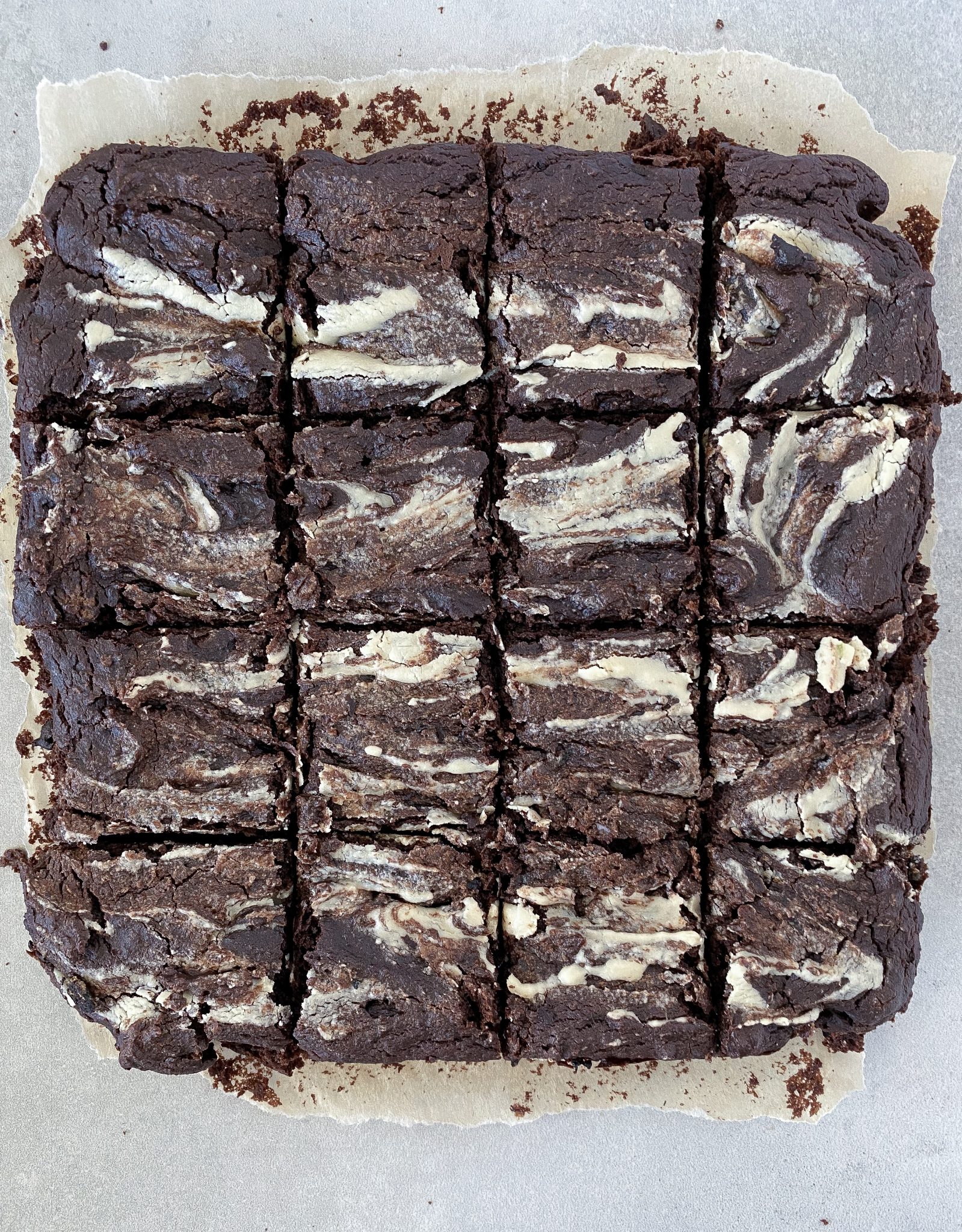 I've recently had some requests for nut-free options so that's one of the reasons behind these Tahini Lentil Brownies.
They're also oil-free and gluten-free but trust me, no one will know they're healthy! 
Tahini is actually made from ground sesame seeds.
It's high in protein and antioxidants with anti-cancer properties.
If you're not a fan of tahini, it can easily be subbed for peanut butter or another nut butter you prefer.
With lentils and tahini, this is a dessert that can be used as your protein!
Lentils is one of my favorite proteins because it's also great for gut health.
They're a prebiotic food that actual feeds the good gut bacteria.
I'm always trying to eat more of them, and having them in dessert form is even better!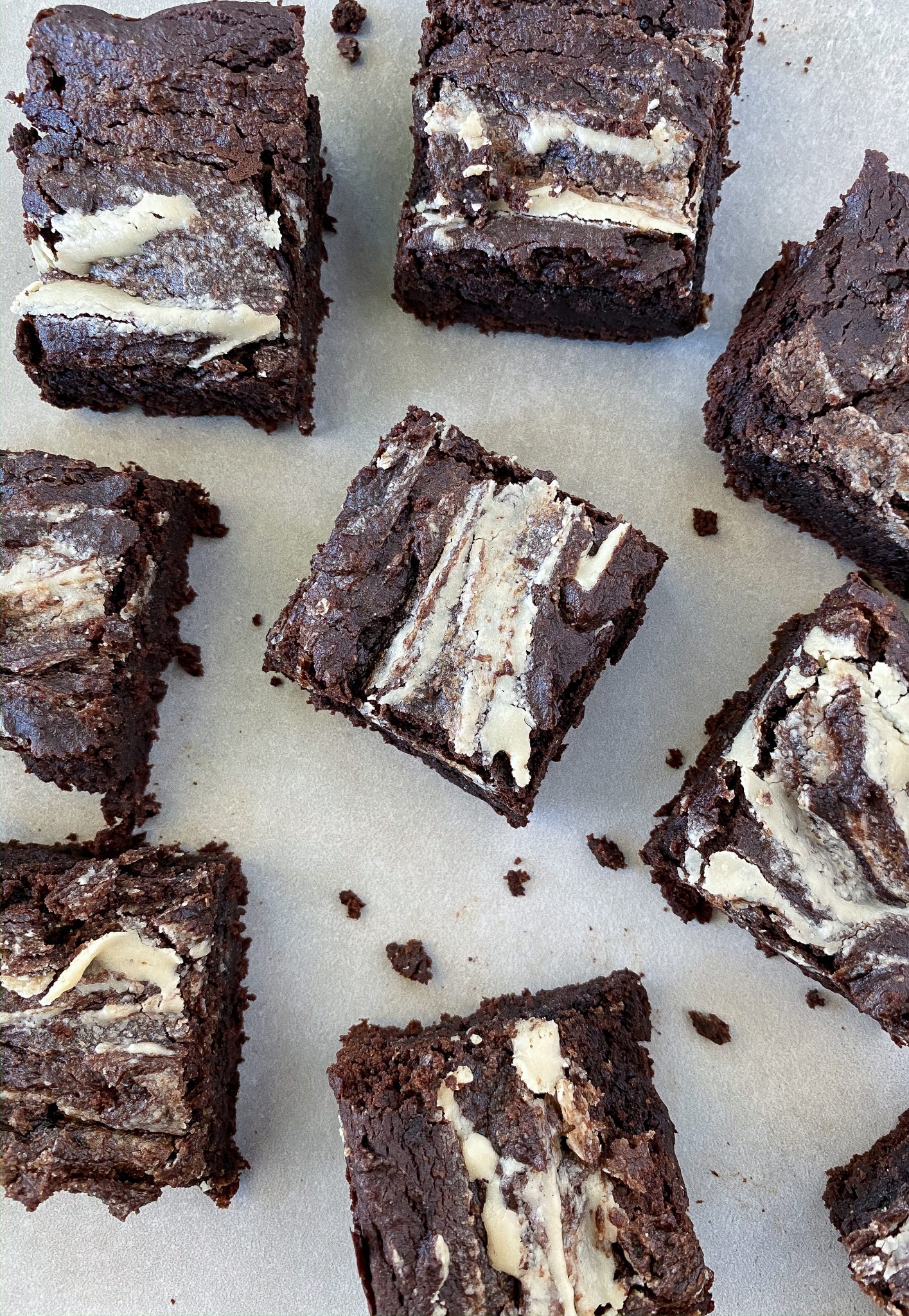 These healthy vegan brownies are super simple to make.
Basically, just throw all the ingredients in the food processor, mix and bake.
Great for satisfying a sweet tooth and they make a simple sweet treat for your Valentine too! ❤️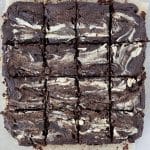 Print
Tahini Lentil Brownies
These Tahini Lentil Brownies are nut-free, oil-free and gluten-free, but trust me no one will know they're healthy! Tahini is high in protein and antioxidants with anti-cancer properties. It also makes these brownies rich and moist!
Instructions
Preheat oven to 350. Drain and rinse lentils. Place them in the food processor and blend until they've all broken up. Add the coconut sugar, cacao powder, tahini, ground flax, vanilla and blend that together. Then add in the vinegar and baking soda, blend until everything is combined really well. Lastly, add in the dark chocolate chips and either mix or pulse until they've mixed around. 

Line a 9x9 pan with parchment paper. Pour the brownie mix in. Make sure to evenly smooth out the batter with a spatula. To get the swirl on top, drizzle with tahini and then swirl with a toothpick or knife. Place brownies in the oven and cook for 30 minutes. Allow them to cool before serving. Store in an air-tight container in the refrigerator up to 5 days.