If you've never had freeze-dried blueberries, I'm here to tell you you're missing out! It's got a fresh taste like I've never experienced with a blueberry before, along with a nice crunch. They're the perfect touch of pizazz to add to oatmeal, cereal or trail mix. Freeze-dried fruit makes a great snack on it's own too as they'll fill you up without filling you out.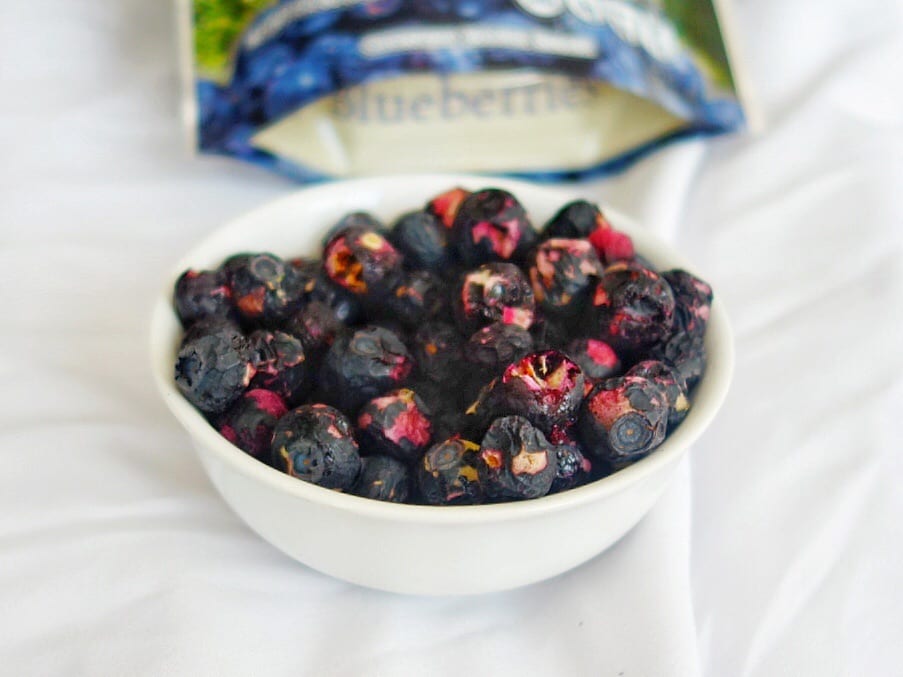 You still get all the nutrients of a normal blueberry, but they keep longer and are lighter on your wallet. It's still important that you do buy them organic. Berries have more pesticides used on them compared to a lot of other fruits. And if you don't know by now… this is one reason why you want to avoid pesticides!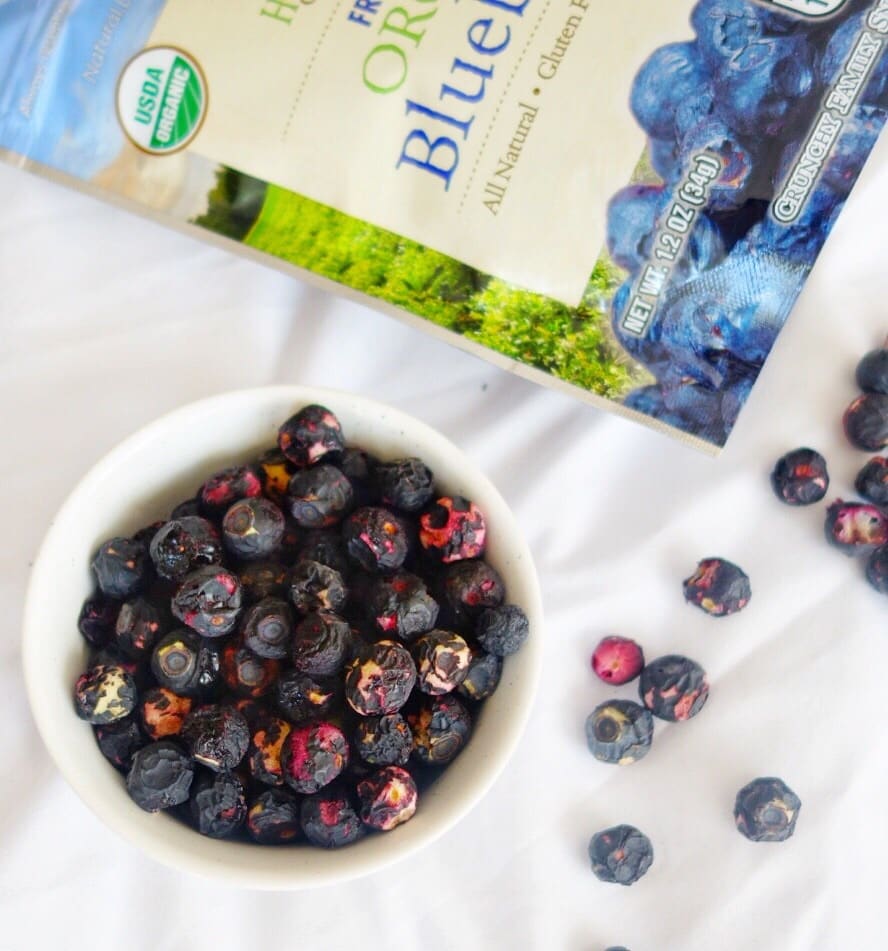 Blueberries are a rich source of antioxidants and have shown to boost your brain by improving your memory plus contain anti-aging and caner-fighting properties. Basically – when you incorporate them into your diet each day, you improve your chances of living a longer and healthier life. They're delicious – so why not?!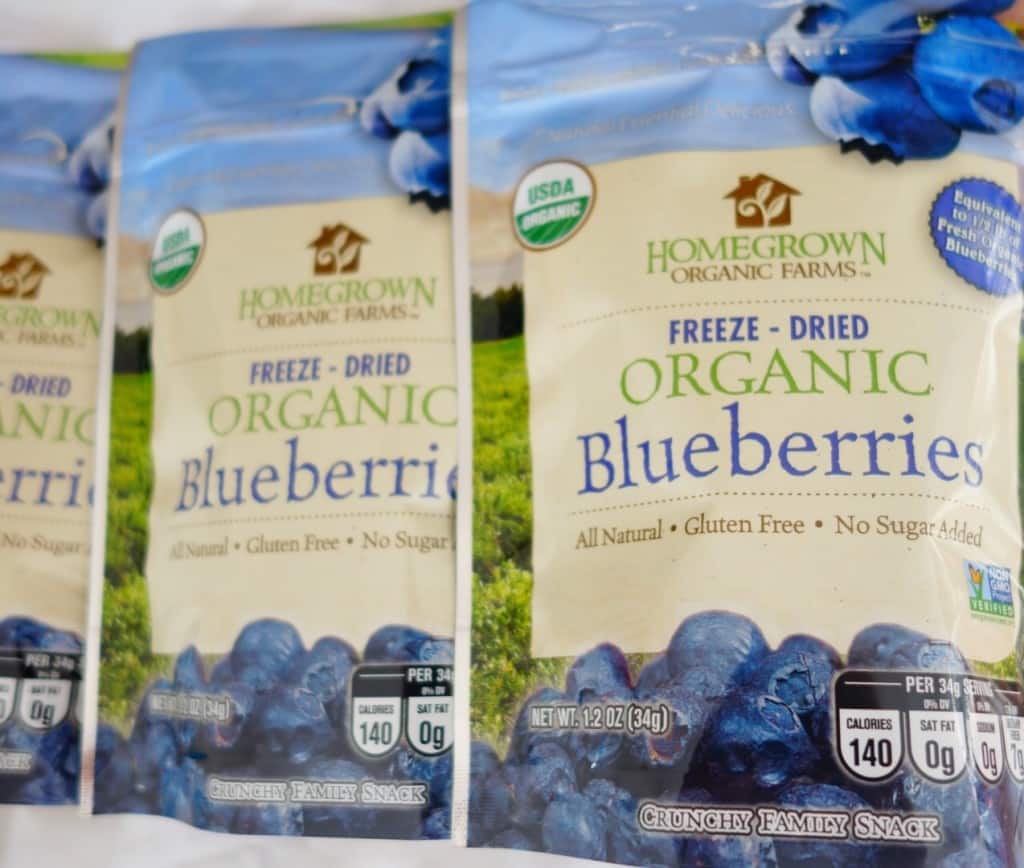 Homegrown Organic Farm's freeze-dried blueberries are fantastic! I first met this company last year at Expo West. I was lured over by the comment "we've got some of the best blueberries you'll ever taste" and they weren't lying! Their blueberries are grown in California and Oregon using only certified organic farming methods and you can taste it!
If you haven't seen these at your grocery store, don't worry – you can order online and have them shipped directly to you! If you try these, I'd love to hear what you think of them.
*This is a sponsored post written and created by me, in partnership with Homegrown Organic Farms.  All opinions here are my own.