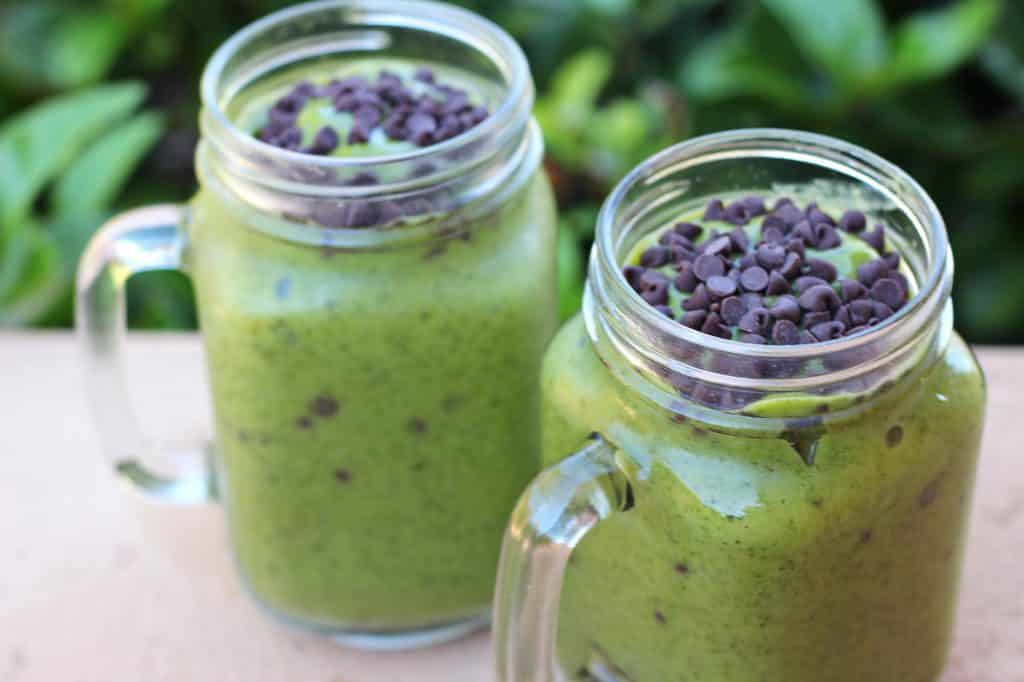 Green smoothies are a great way to start the day because, they not only energize you, but also help boost your mood!

If you're new to green smoothies this is a good one to start with as it tastes like chocolate from the cacao! Chocolate is made from the cacao plant and it's packed with antioxidants.
Leafy greens are one the healthiest foods we can eat. They've shown to help prevent some of the top killers like heart disease and cancer.
I never thought I'd stop drinking my morning cup of coffee until I started drinking green smoothies. I feel better all around and have more energy.
They're good any time of day as they provide our bodies with essential nutrients. You can add different superfoods for even more of a boost.
It only takes 2 weeks of adding more plant-based foods in your life to start feel better. Smoothies are an easy way to do that. Check out my smoothie guide for more tips on making healthy smoothies!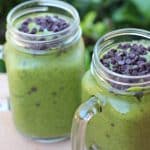 Print
Green Cacao Smoothie
Please use all organic ingredients when possible!
Ingredients
1-2

cups

Spinach

1

Cup

Cashew Milk

(or other plant-based milk)

1

Frozen Banana

3-4

tsp

Cacao Powder

(add more or less for chocolate taste)

3-4

Dates

(pitted)

1

tbsp

Flaxseeds

(or chia seeds)
Instructions
First add your liquid, then dates, spinach and other ingredients. Blend until smooth and creamy! Taste to make sure you dont need to adjust the ingredinets. If you want it sweeter add more dates. If you want it thicker or colder add 5-6 ice cubes. If you want to sneak in some veggies add 1/4th cup frozen caulfilwer! 🤫
BENEFITS OF THIS RECIPE:
Filled w stress relief foods and fiber
Packed with antioxidants and cancer fighting properties
Vitamins and Minerals from plants that nourish your body & strengthen bones
Will keep you glowing inside and out with anti-aging properties