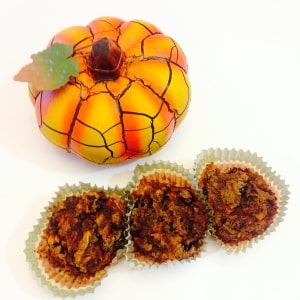 These muffins look a little scary, but actually make you look younger! They've become my favorite muffin to make not only because of the benefits… They taste AH-mazing! The beta-carotene in the carrots help slow the aging process. The vitamin A protects skin against sun damage and prevents wrinkles, dry skin, uneven skin tone and acne.  They're fun to make for Halloween with their "scary" appearance, but after you have one you might be making them all the time!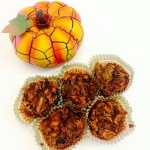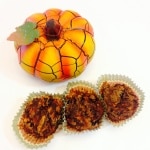 Print
Anti-Aging Morning Muffins
Please buy all organic ingredients when possible!
Instructions
Preheat your oven to 350F and line a standard cupcake tin with 6 paper cups

Prepare flax eggs and put in fridge while you get the other ingredients ready

Mix all ingredients (don't forget the flax eggs too), except for the shredded carrots and raisins.

Then slowly mix in the shredded carrots and raisins

Scoop in muffin holders. Fill them as much as you'd like - these do not rise like regular muffins

Place in oven for 25 min. Use the toothpick method to make sure they're cooked