These Banana Raisin Oat Bars are a quick, nutritious, low calorie breakfast. They'll give you an energy boost and start your metabolism off right in the morning. Make a batch ahead of time so you can grab one and go.
Studies have shown that raisins give you energy and help during prolonged exercise. So these bars are a great pre work-out snack.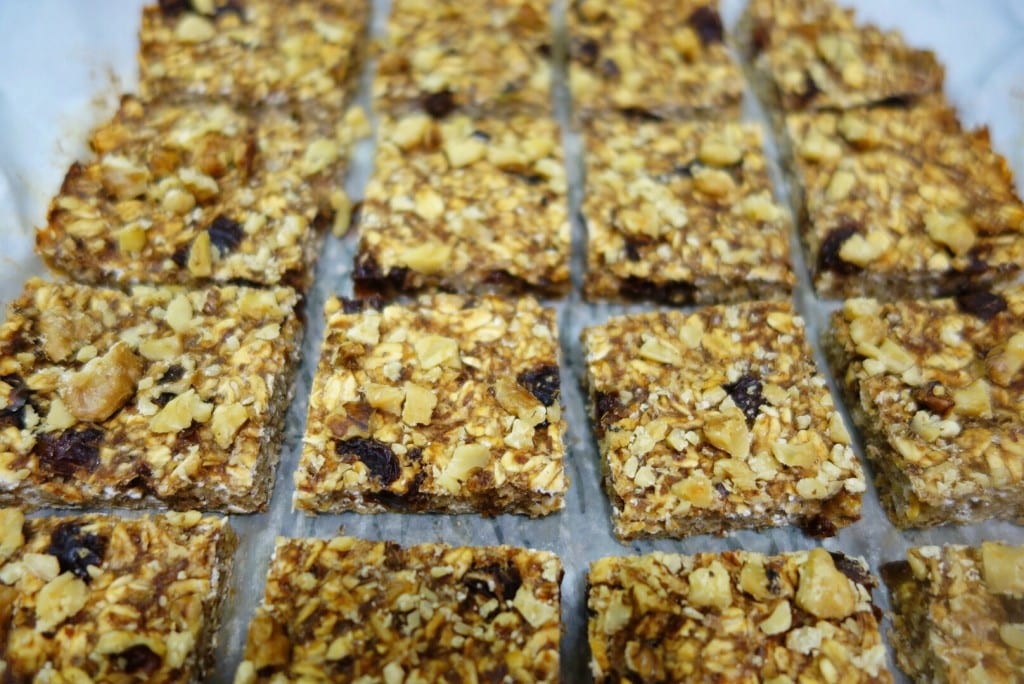 They also make a great snack. I love enjoying one or two with my afternoon tea. It gives me an extra boost in the middle of my day. This recipe is so simple, it's easy to keep them stocked up in the fridge or freezer!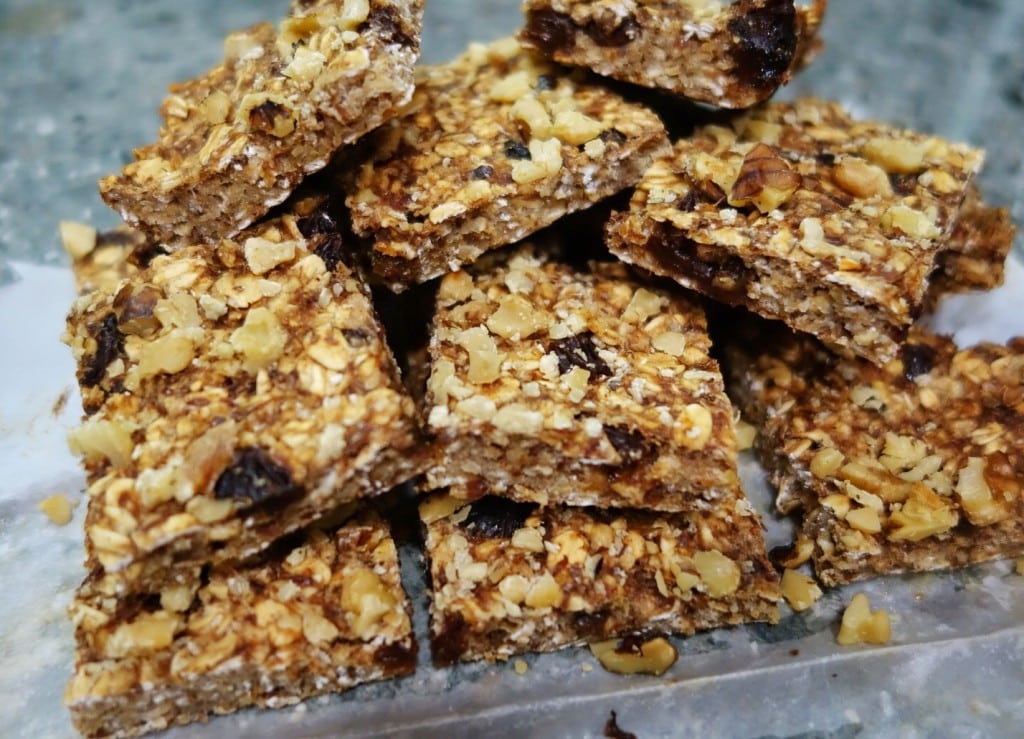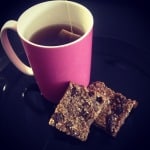 Print
BANANA RAISAN OAT BARS
Please use all organic ingredients when possible!
Instructions
Line a pan (9x9) with a piece of parchment paper so the bars are easier to lift out. You can also lightly oil.

In a large bowl, mash the bananas with a fork until creamy.

Add the rest of ingredient and mix them all together.

Scoop mixture into prepared pan. Press down until compacted and smooth out with hands or spatula until even.

Bake for about 25 min. Let cool for 10 minutes. Remove the entire piece from pan and let cool completely (about another 20 min or so) before cutting in to bars.

They store well in the refrigerator for 3-5 days. They can also be wrapped up individually and stored in the freezer. Then just let thaw before you're ready to eat it.
Notes
If you're not a fan of raisins try using goji berries or another dried fruit you like. 
If you're not a fan of walnuts try using a different nut or seed. You can also leave it out all together. 
If you are gluten-free then use GF Oats!