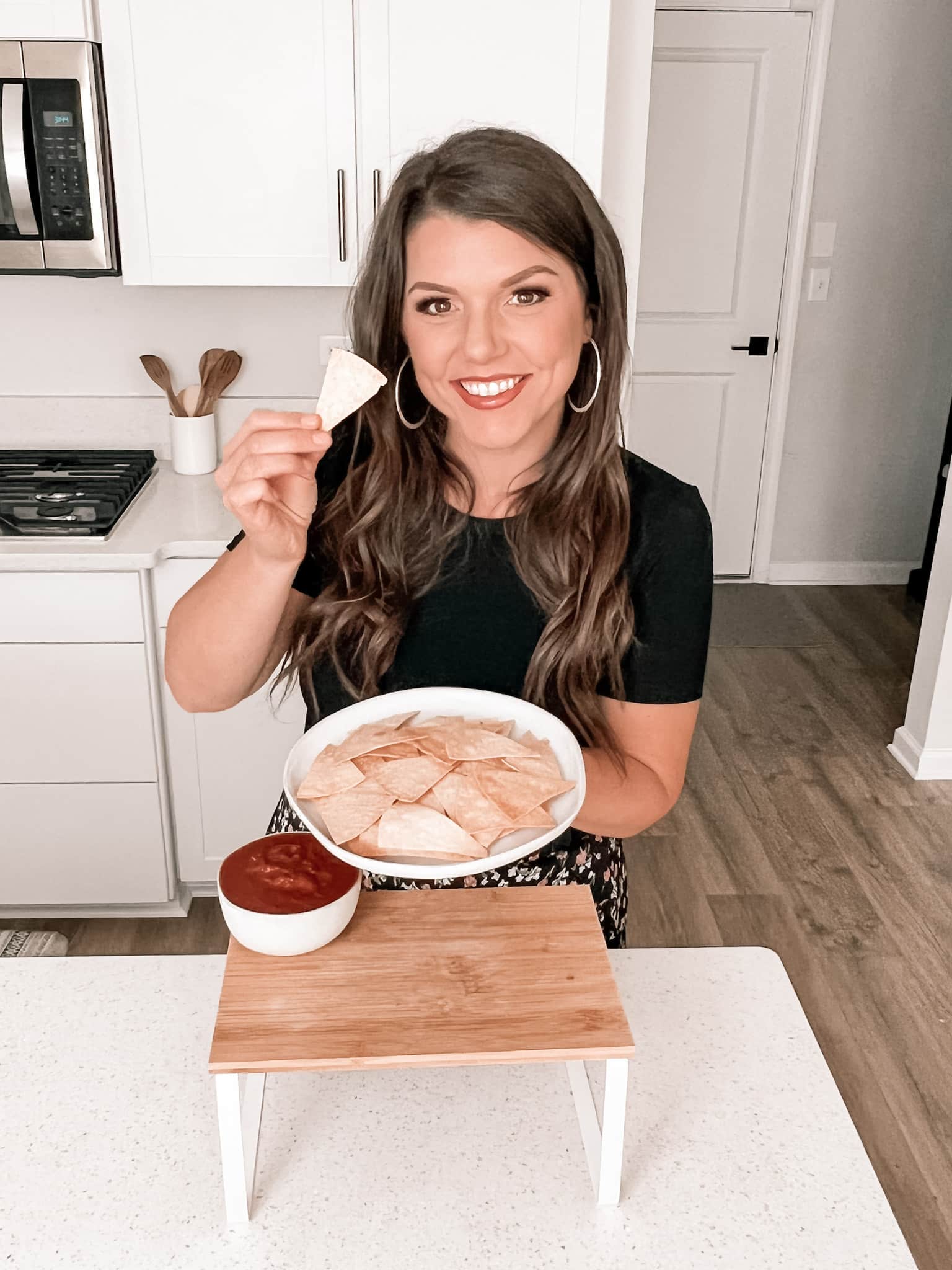 To make tortilla chips all you need is two ingredients: tortilla and salt. Any tortilla will work for this, so use whatever you like.
They bake in under 15 minutes and you've got fresh tortilla chips before you know it. Depending on what tortilla is used will depend on how long it bakes. I suggest you start checking on them around 8 minutes because if they go too long they will burn quick.
I used Siete tortillas and they make a great gluten-free option, but again any tortillas you like should work. I usually bake mine for around 12 minutes.
The only other ingredient needed is salt. You could spray them with a little oil, but honestly I don't find it necessary.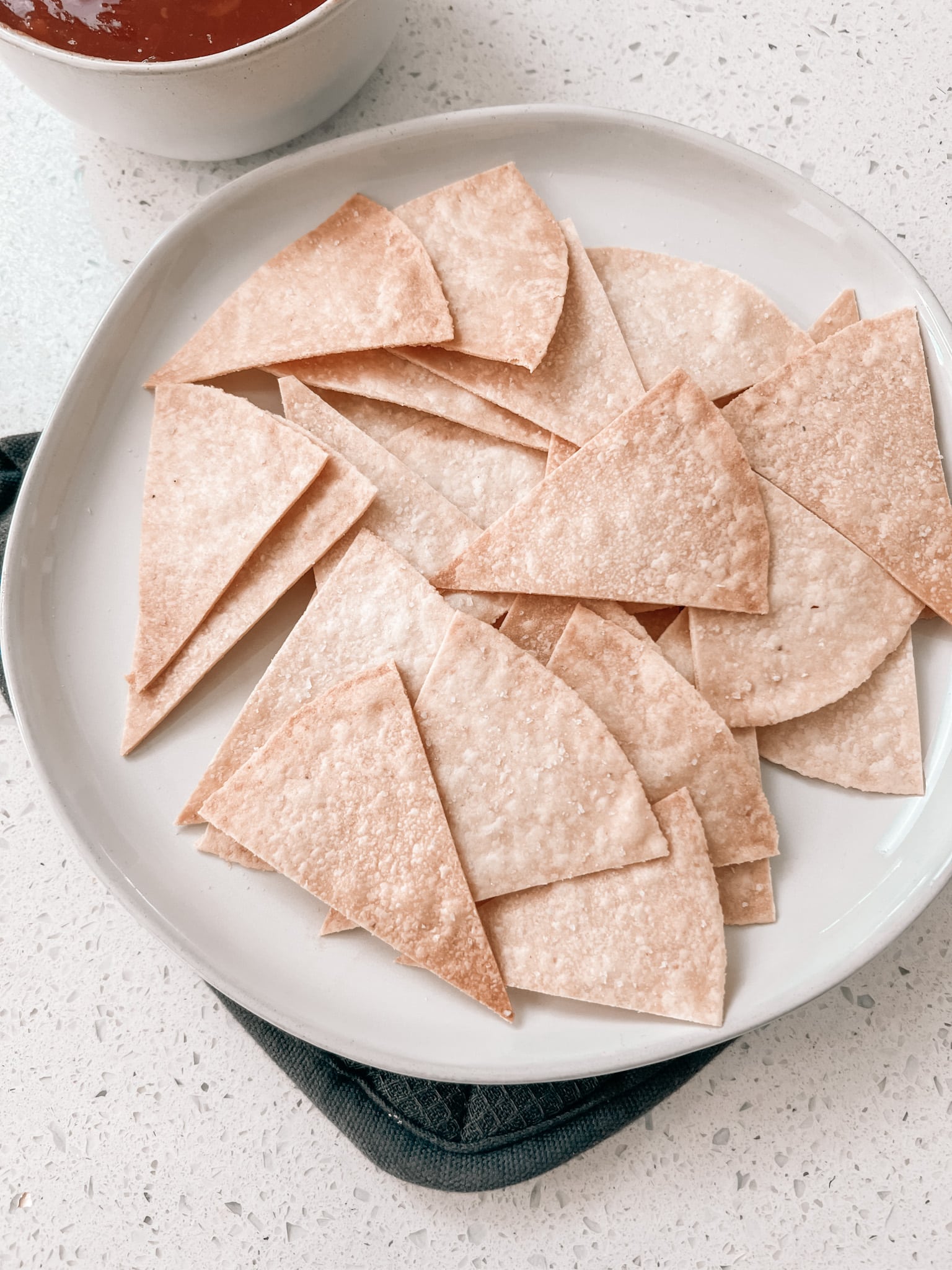 Depending on how many you're serving will depending on home many tortillas used. I find that we can easily eat through the entire pack of the tortillas when I make them into chips. These are a crowd pleaser, especially with the 5-minute salsa recipe.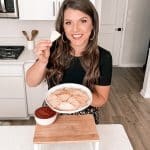 Print
DIY: Tortilla Chips
Make your own tortilla chips with this recipe! All you need is 2 ingredients and you'll have fresh tortilla chips in less than 15 minutes!
Instructions
Preheat oven to 350 F. Cut your tortilla into triangles and place them on a baking sheet lined with parchment paper. Sprinkle with a little salt, if desired. Place in the oven and bake anywhere from 10-15 minutes. Depending on your tortilla, you'll want to keep an eye on them.

I used Siete tortillas for a gluten-free alternative and usually bake them around 12ish minutes.