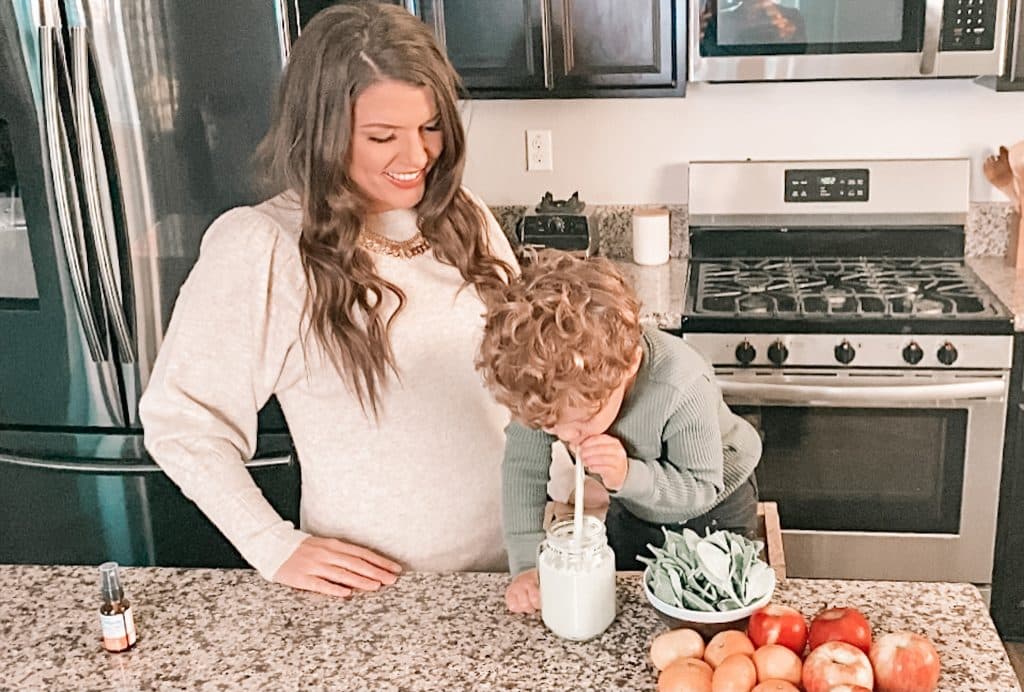 It can seem overwhelming keeping our kids healthy, especially during cold and flu season, but it doesn't have to be! Here's a few simple ways to keep kids healthy.
1. Feed them more plant-based foods 
Plant-based foods are full of vitamins and minerals that help boost the immune system. It can be as easy as offering them an apple or orange for a snack and including more fruits and veggies in their meals. Something I try to do almost every day with my son is give him a smoothie because it's an easy way to pack in a lot of nutrients into one drink!
One smoothie he loves is the green strawberry smoothie recipe I put below. Strawberries are packed with vitamin C and they're one of the best foods to help boost immunity! It's green from the spinach but I promise you can't taste it! If they're not a fan of green just leave it out.
2. Keep them Hydrated 
A good recommendation is to offer kids the same number of cups of water as their age, up to 8 years old. So if you have a 2 year old, offer them 2 cups of water. My son has a water bottle that he keeps with him throughout the day. Keeping them hydrated with water will help them stay healthy.
3. Take a Vitamin D supplement 
There have been numerous studies that show a deficiency in Vitamin D is linked to increased risk of illness and infections. I give my son a spray of Vitamin D supplement every day and my husband and I also take it. Please speak to your doctor about this before taking it, especially about dosage.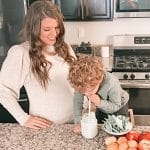 Print
Immunity Boosting Strawberry Smoothie
Strawberries are a great source of vitamin C and they help to boost the immune system. This smoothie tastes more like a strawberry dessert but it's packed with health benefits!
Ingredients
Instructions
Add all the ingredients to a high speed blender and blend until smooth and creamy. Make sure to taste it before you pour. If you need it sweeter add more strawberries or dates. Enjoy!