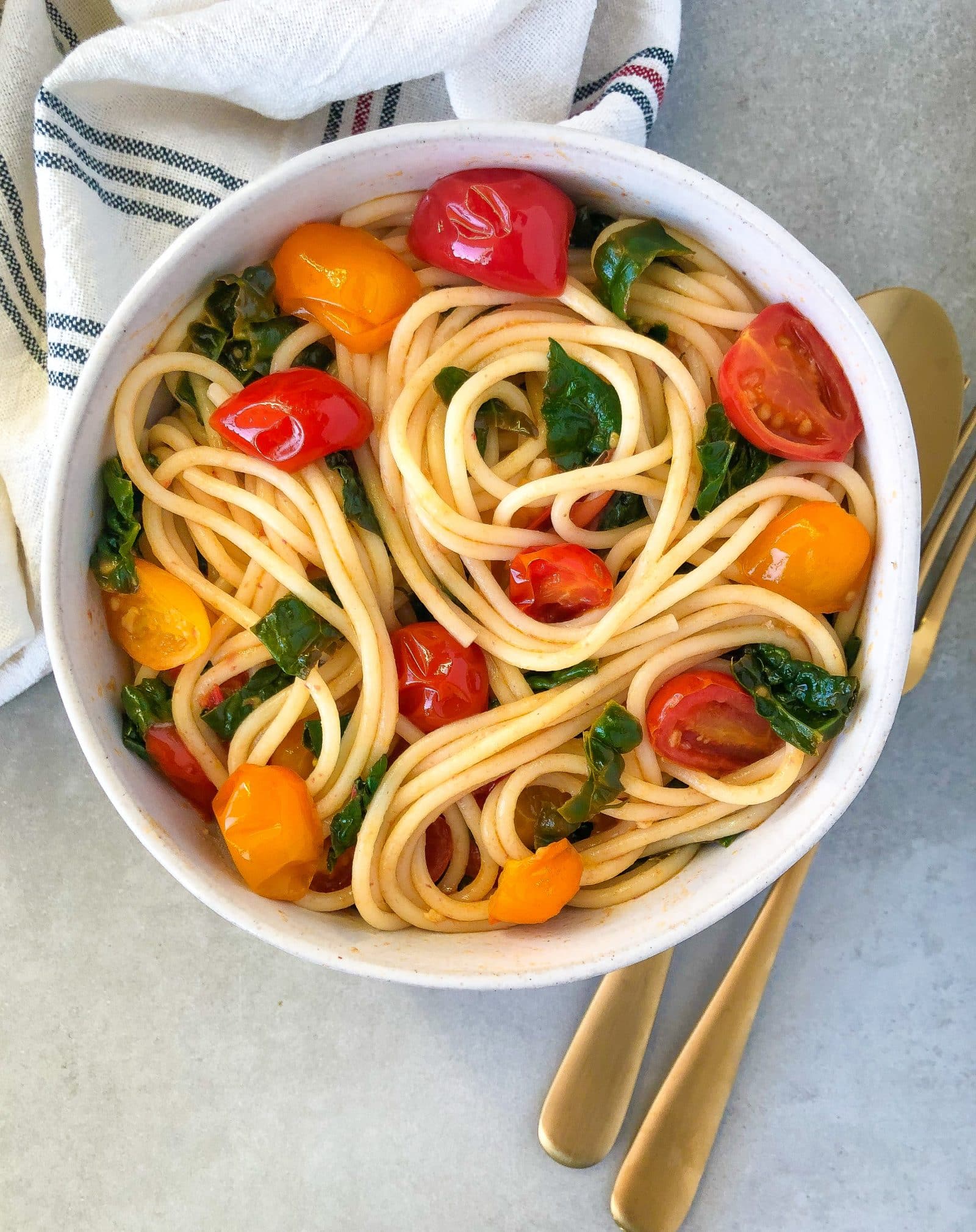 Summer tomatoes are so good, I can just eat 'em like candy!
This simple recipe is one of my favorite ways to use tomatoes, and it makes a quick and easy meal!
When I was studying holistic nutrition I was surprised to learn that cooked tomatoes actually have more health benefits than raw tomatoes.
Lycopene is a cancer-fighting red pigment in tomatoes.
When tomatoes are cooked they provide four times the lycopene of raw tomatoes!
Eating cooked tomatoes not only helps prevent cancer, but assists in lowering cholesterol, and treats seasonal allergies!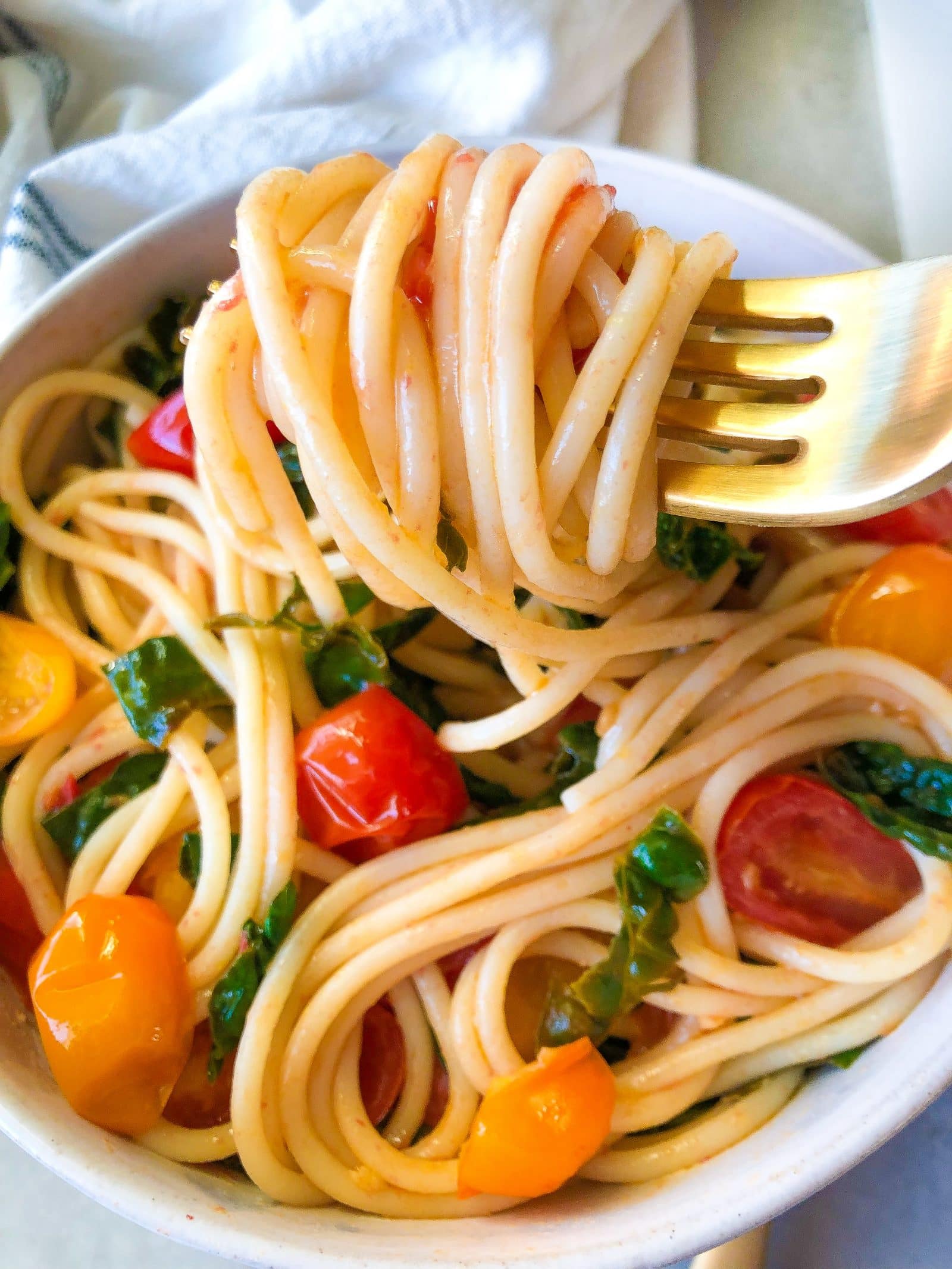 I typically don't use olive oil in a lot of recipes, but this is one dish I love it in.
There's just something about tomatoes, garlic and olive oil that gets me… probably my Italian background!
I don't recommend using excessive amounts of oil or using highly processed oils like canola or vegetable oil.
Enjoying small amounts of cleaner oils like olive, avocado, or coconut oil isn't the worse thing for you – especially if that's the worst ingredient in a the dish.
And if it brings you joy, like this dish does for me, you'll be creating other good health benefits anyway.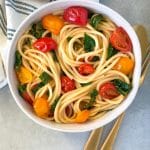 Print
Quick Tomato and Kale Pasta
This simple recipe is one of my favorite ways to use summer tomatoes, and it's quick and easy to make. Only a few ingredients required to make this flavorful recipe. It's full of cancer-fighting health benefits as well!
Ingredients
Instructions
Cook pasta according to package. Heat 1 tbsp of Extra Virgin Olive Oil in a medium skillet over medium-high heat. Add the garlic, tomatoes and the rest of the EVOO. Stirring occasionally, cook until the tomatoes start to wilt and release their juices - about 5 minutes.

Then, add in the kale. Stir and cook for another 2-3 minutes until the kale is wilted. Add the pasta to the skillet and toss until everything is mixed together. Serve immediately. 

Notes
If you like garlic a lot, feel free to add more. 
Use a bean or lentil pasta for added protein and fiber.