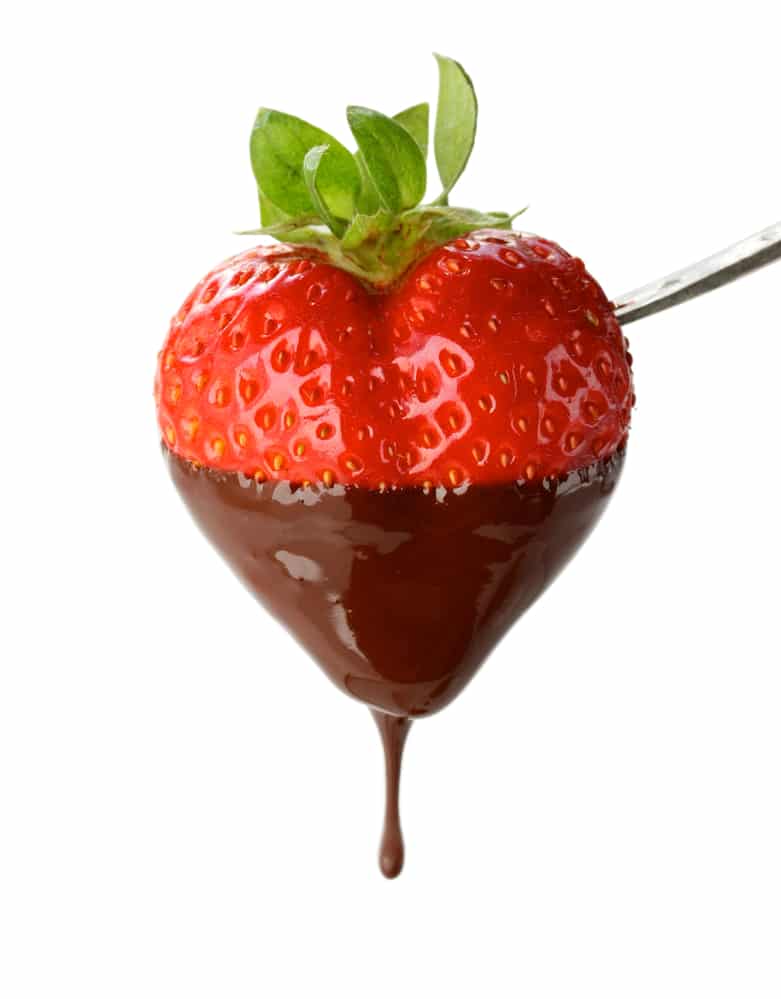 They say the best way to a person's heart is through their stomach. So why not impress your Valentine with a sweet treat without spending all day in the kitchen. I've put together some of my favorite indulgent recipes from my friends that take less than 30 minutes to prepare.They're all healthier than what you'll find at most bakeries, but they're just as decadent. Forget the box of chocolates this year and get creative in the kitchen.
If you're looking to steer clear of chocolate, check out this Strawberry Cream Pie. Strawberries are a Valentine's staple, of course, and this dessert from the Detoxinista is simple to make and a healthier alternative to most Strawberry pies that are made with artificial strawberry flavorings.
Going back to the chocolate, this Chocolate Chia Pudding from Sophie Uliano is truly a healthy, superfood dessert packed with antioxidants and other essential minerals for our bodies. But, just because it's healthy, don't think it's lacking in flavor. It's rich and creamy and will keep your love wanting more!
If you're wanting to just sip on something warm with your sweetheart, then this Peppermint Mocha from Tasty Yummies is perfect. It's a recipe for two and will keep you feeling cozy especially with the chilly temperatures this time of year.
These Raw Brownie Bites from the Healthy Vegan Guy is probably the easiest recipes on the list. The decadent bites will keep you satisfied without feeling like you've overindulged. No one wants to have a sugar crash on Valentine's Day.
For more ideas to satisfy your sweet tooth on Valentine's Day without the guilt, check out these recipes.