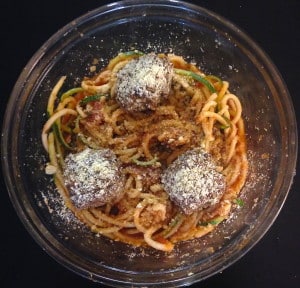 I love experimenting and coming up with new recipes. You never know how it will turn out! I'm so impressed with this one! It turned out way better than I could have imagined! They're delicious & go well with any Italian dish you might be serving. I could eat them alone with a little marinara sauce on top! It's also a great option for vegetarians, vegans or people wanting protein without eating animal protein!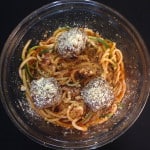 Print
QUINOA MEATBALLS (VEGAN)
Please use all organic ingredients when possible!
Ingredients
2

Flax Eggs

2 tbsp Ground FlaxMeal + 6 tablespoons water (Do this separately first and let mix sit while you get other ingredients ready *Non-vegans can use two eggs)

1

& 1/2 cups COOKED Quinoa

FOR BREADCRUMBS

2

pieces

of toast

1/2

teaspoon

Basil

1/2

teaspoon

Oregano

1/2

teaspoon

Onion Powder

1

teaspoon

Garlic Powder

1/2

teaspoon

salt

taste the mixture to see if you need more
Instructions
To make breadcrumbs blend toast, basil, oregano, onion powder, garlic powder and salt in food processor until all mixed together.

In a bowl mix the Quinoa, FlaxMeal (eggs) and Breadcrumbs together with spoon.

Heat a skillet with olive oil on medium heat. Scoop little balls with your hands and place in skillet. Turning them to make sure all sides get browned for about 10 minutes.

To make sure they get cooked throughly place on baking sheet and put under broil for another 5 min. You can top them with cheese if you desire. Add cheese and let them cook until melted.

Save them in the fridge for a week or so