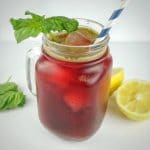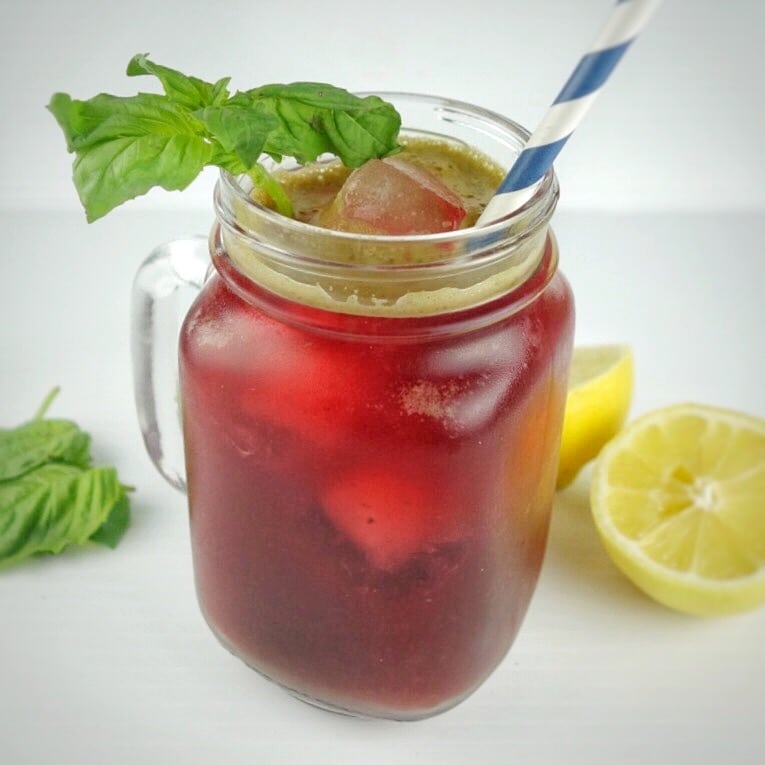 Print
Basil Hibiscus Lemonade
Please Use All Organic Ingredients When Possible!
Once it's cooled, combine the tea, basil, sweetener and lemon juice in a blender and blend.

Taste to see if you need to adjust the sweetness or the lemon/basil flavor. Serve immediately over ice or keep in fridge for up to three days.

You can top it with lemon zest if you prefer.

*NOTE: After the blending it will have some foam on top. Just allow it to sit for a couple of minutes and it will dissolve.