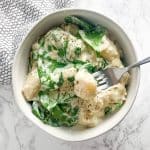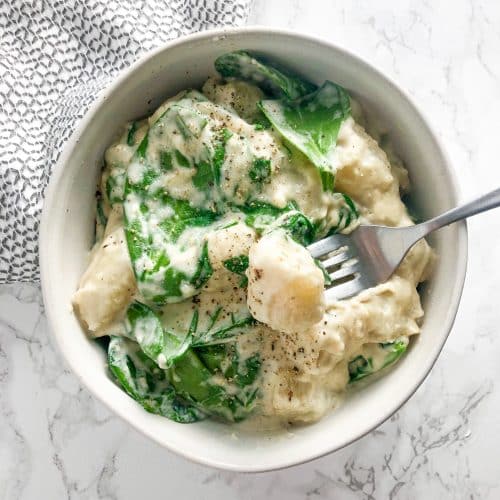 Print
Oil-Free Garlic Oregano Cream Sauce
Please use all organic ingredients when possible.
Soak cashews in a bowl of room temperature water for 2 hours. Then drain and rinse.

Add all the ingredients into a blender or food processor and blend until smooth and creamy. We don't use a lot of salt so taste it and if you need more, add it and blend again. When you taste this alone, it has a strong garlic taste, but when you add it to pasta it evens out.

This sauce can be stored in the refrigerator for 3-4 days or freeze it for longer.
This makes a thicker sauce. To thin it out, add more water, but I don't recommend going over 1 cup. 
If you're using a high speed blender like a Vitamix you don't have to soak the cashews beforehand. It just has to be blended a little longer.