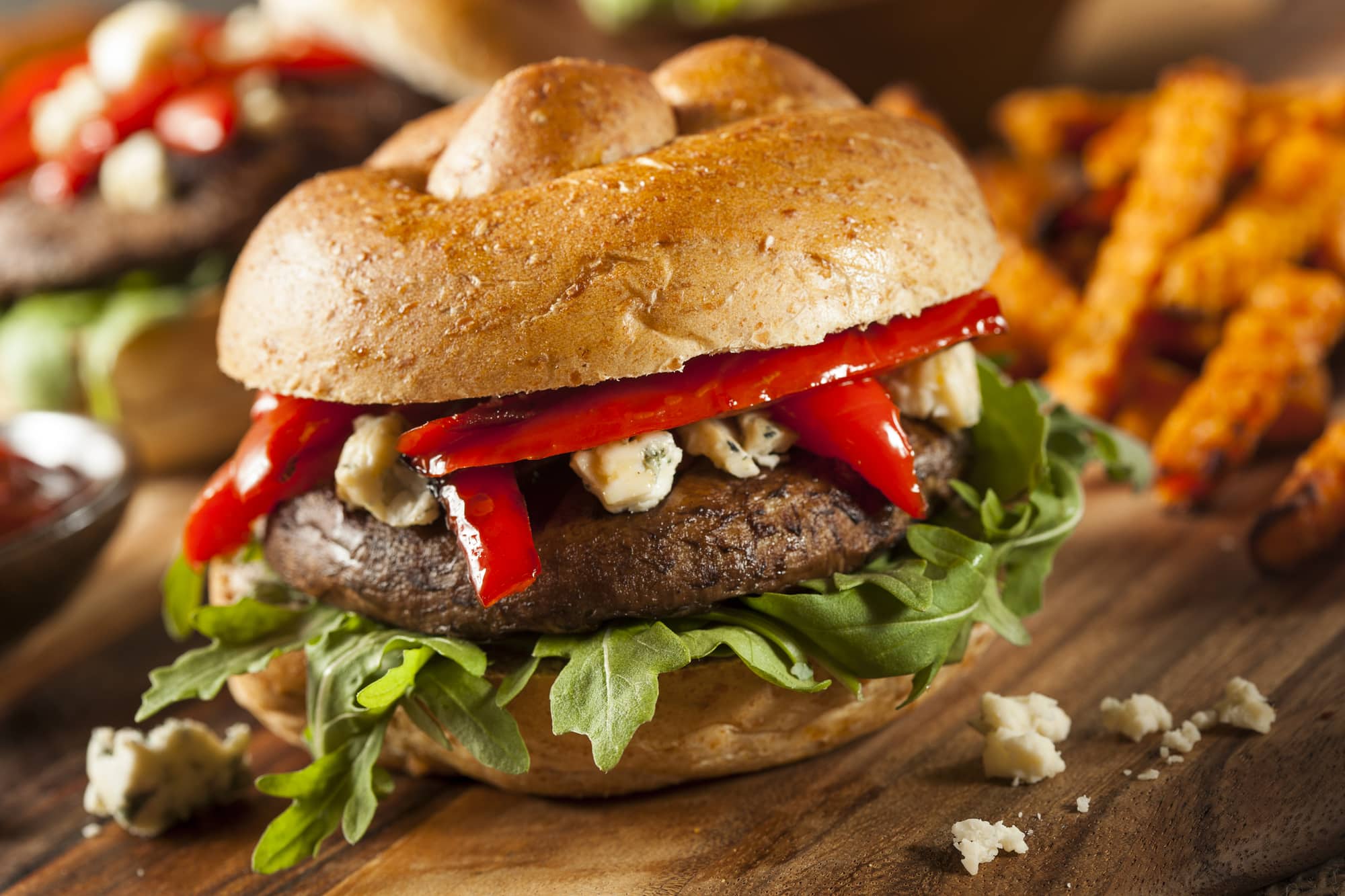 Portobello mushrooms are a great meat substitute. It's healthier for you and they're packed with nutritious benefits that you won't find in your ordinary burger.
Mushrooms are one of the few natural sources of vitamin D. Plus contain vitamin B and fiber.
Studies have even shown eating one mushroom a day (even a small white button mushroom) helps to decrease risks of certain cancers.
This mushroom burger can be cooked on the stove or grill.
Having a good marinade is important to making the mushroom taste good.
I like to top it with this Feta. It not only bumps of the flavors but also the protein.
When I'm craving a hamburger at home this is one of my go-to recipes.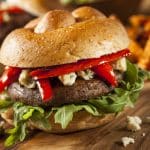 Print
Mushroom and Tofu Feta Burger
Please use all organic ingredients when possible!
Ingredients
2

Large portobello mushroom

1

tbsp

Tamari

3

tbsp

Balsamic Vinegar

2

tsp

Rosemary

(you can use other seasonings you prefer)

1/2

tbsp

Olive Oil

(optional, can omit if oil-free0

4

slices

Whole Wheat Bun

(I like food for Ezkiel by life baking)
Burger Toppings
Onions

Tomatoes

Pickles

Lettuce

Mustard

Guacomole
Instructions
In a large bowl mix together the balsamic vinegar, rosemary, tamari & olive oil. Then add the mushrooms and coat well with the marinade on both sides. Let sit for about 20min.

Cook the mushrooms on medium heat in a skillet or on the grill for about 5 - 8 min on each side. When the mushrooms are finished cooking, place them on the buns. Add all of your favorite toppings and enjoy!