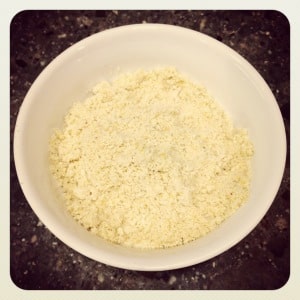 Parmesan cheese was one of my favorites before going vegan. I always hated when I made an Italian dish and didn't have any on hand to top off the dish. Now I use this Parmesan Cashew Cheese and as long as I have cashews I can make it in less than 5 minters! I love using this stuff not only because it tastes good, but it's so much easier for your body to digest than regular cheese.  
It goes great on top of a Caesar salad, Lasagne or any other Italian dish! I promise you won't miss the processed stuff you buy from the grocery store!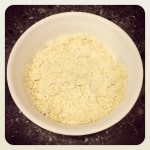 Print
PARMESAN "NUT" CHEESE (VEGAN)
Please use all organic ingredients when possible!
Instructions
Blend all ingredients together in a food processor or blender until all mixed together.

Make sure not to over blend. It's better to pulse in food processor, but blender will work.

This will last for a while in an airtight container stored in the fridge!